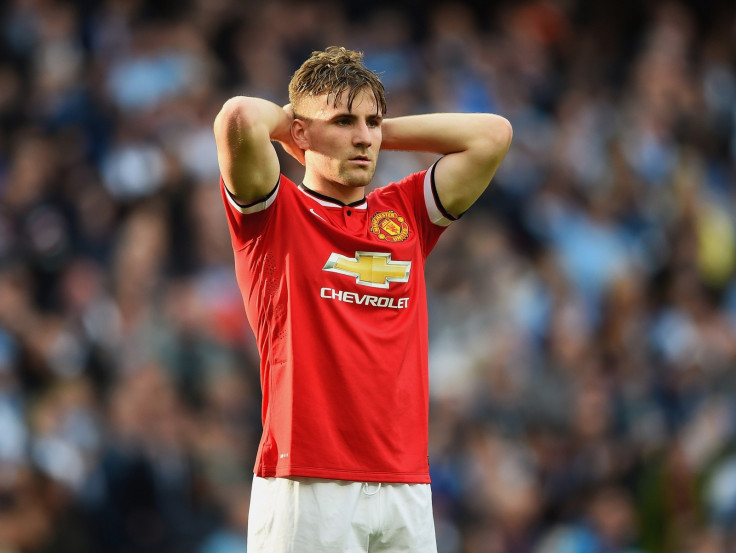 Manchester United left-back Luke Shaw has said pre-season games against Barcelona and Paris Saint-Germain during the Red Devils' US tour will be a "little taster" of what they can expect in next season's Champions League.
The Premier League giants will return to the European tournament if they come through a two-legged tie for "best placed" sides, with the first leg to be played on Tuesday August 18 or Wednesday 19 and the second leg on August 25 or 26.
But before that game, United will undertake a pre-season tour of America where they will face the likes of Barcelona and PSG, as well as Mexico's Club America and San Jose Earthquakes, for the International Championship Cup.
Shaw had said that facing two of Europe's biggest club sides will be a good test of Manchester United's real level ahead of the current campaign.
"From my perspective, I'm really looking forward to playing against Barcelona and PSG, two of the best clubs in the world. It's something to really look forward to, not only for me, but for the whole team," Shaw said to the club's official website.
"The best teams are playing against the best teams [in these games], and I think it's a little taster of what we might be able to expect in the Champions League. If we can get through the qualifier, we could get them in the Champions League, so it's nice to be playing teams like that and I'm sure they'll be looking at it in the same way – to play against Manchester United is always a big occasion."
The former Southampton left-back will undergo one of the biggest tests of his career so far in the game against the Champions League winners, as he will come face to face with Lionel Messi.
"Everyone has seen how good Messi is – there probably isn't a way to stop him!" he laughed. "You just have to hope that someone else will come to help you. It's something that I'm really looking forward to, the chance to hopefully play against a player like that."
"He and [Zlatan Ibrahimovic] are different, but they're both world-class players. Ibra is a different player to someone like Messi, but they're both very difficult to play against."