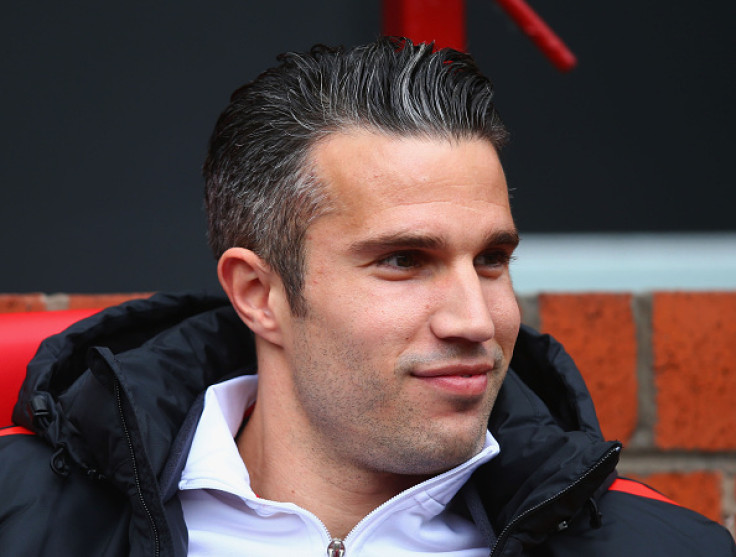 Robin van Persie has been urged to leave Manchester United and join Fenerbahce by winger Nani.
The 28-year-old was sent on loan to Sporting Lisbon as part of a deal which saw the Red Devils sign defender Marcos Rojo last summer. He had an impressive season with the Portuguese outfit and despite that he was not included in Louis van Gaal's plan for the next season.
Nani completed his move to Fenerbahce and signed a three-year deal 6 July for a fee believed to be in the region of £4.25m ($6.6m), according to the BBC. Van Persie has one year left on his contract and his Old Trafford future has been uncertain.
The Guardian earlier reported that former Arsenal striker was close to making a switch to Fenerbahce. Nani has now advised him to join him at his new club in the summer transfer window.
"I haven't had the chance to talk with Robin van Persie yet. But if he comes to Fenerbahce, I am sure that he will be very successful. I know Robin very well and it would be right decision if Fenerbahce sign him," Nani explained.
Van Persie was signed by Sir Alex Ferguson in 2012 and he won the league title in his debut season. However, after the Scot's retirement, he has struggled under former manager David Moyes and current boss Van Gaal.
Any move for the Dutch international has been ruled out after the striker's agent revealed Van Persie will be at United for the 2015/16 season. The 31-year-old has already joined the pre-season training on 6 July.
"If Robin had found a new club, we would have announced it. And I'm in the Netherlands right now. All I can say is that, Robin will simply report at Manchester United for the first training session," Van Persie's agent Kees Vos told Voetbal International.
It remains to be seen whether Van Gaal will hand his compatriot a new deal or he will allow him to leave Old Trafford as a free agent next summer.