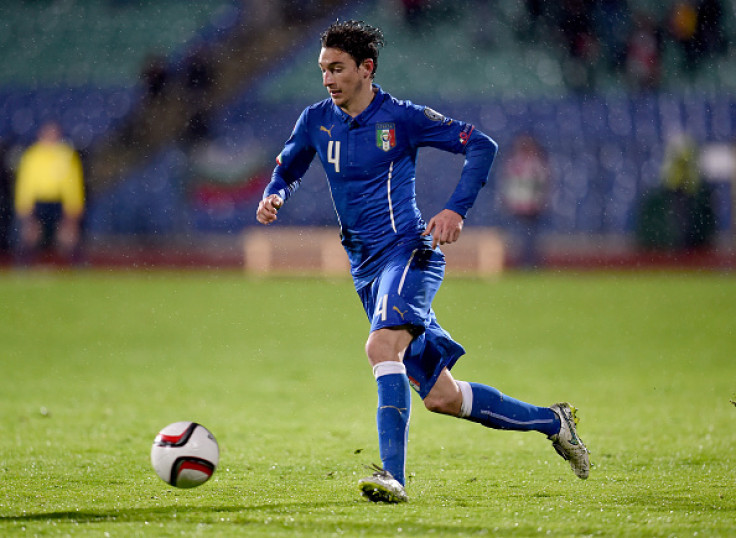 Manchester United are considering a move in signing Torino defender Matteo Darmian, according to the Italian newspaper La Stampa.
The 25-year-old made 43 appearances in all competitions during the 2014/15 season, scoring four goals and managing four assists. He started his career as a centre-back and can also play as a full-back on either of the flanks.
However, the Italian international is comfortable in the right-back position. Louis van Gaal played winger Antonio Valencia in that position for most part of the last season, ahead of the first choice right-back Rafael.
The Old Trafford club are looking to bring in a full-back in the summer transfer window and have set their sights on Darmian. They have already made an offer of €12m (£8.5m, $13.2m) plus €3m (£2.1m, 3.3m) bonus.
However, the bid placed by United falls short of the Serie A outfit's valuation as they have set a price tag of €20m (£14.1m, $22m). With Rafael's future at the club uncertain, the English club need to move fast in order to secure Darmian's services.
According to Sky Sports, United are willing to listen to offers as they look to offload the Brazilian this summer. Galatasaray, along with Serie A clubs Napoli and Fiorentina are keen on signing Rafael.
Should he leave, United need to replace him in the summer transfer window and Darmian could take the place of the South American full-back in the squad. Any move from Van Gaal's side in signing the right-back will see them face competition.
La Stampa also claims that apart from United, Napoli are also in the hunt to sign the Italian defender. However, if they make an approach for Rafael, it will allow the 20-time English champion to land Torino star.
Meanwhile, the Italian club's president Urbano Cairo has revealed that three clubs have made a bid in signing Darmian.
When asked if United, Bayern Munich and Napoli have placed a bid, Cairo told La Stampa, "Everyone who comes to the pre-season training camp will remain with us for the rest of the season."
"Sunday will be the deadline. Three offers have arrived for Darmian, but out of respect for the clubs who have made them, I won't reveal who they are. Darmian is an extraordinary player who will want to try and win the Champions League one day."