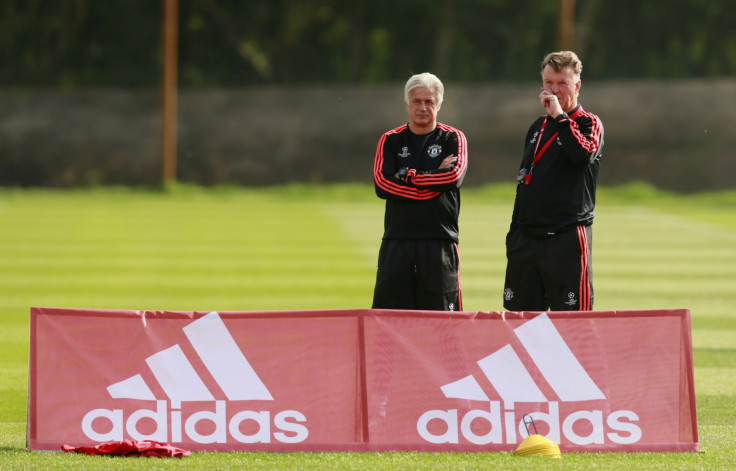 Marcel Bout has been appointed Manchester United's new head of global scouting as part of the continued revamp of their backroom team.
Bout joined the club's staff in 2014 following the appointment of Louis van Gaal as manager. The Dutchman had been a close cohort of Van Gaal over the years, working alongside him at AZ Alkmaar and Bayern Munich before following him to Manchester.
After Van Gaal and United parted company in May, his backroom team of Frans Hoek, Albert Stuivenberg and Max Reckers followed him out of the club – but Hoek was retained.
Having outlived the tenure of the man who appointed him, Bout finds himself in situation he has been in before. After Van Gaal's relationship with Bayern ended in 2011, Bout remained part of the Bayern back room team, moving up to assistant manager alongside Bayern's interim boss Andries Jonker. He was then retained by Jupp Heynckes as he set about moulding a side that would so emphatically dominate Germany and Europe in the 2012-13 season.
According to Algemeen Dagblad, the 53-year-old has now been given an official new role overseeing United's vast network of scouts. They also add 50 new scouts have been enlisted by the club since the start of the revamp instigated following Jose Mourinho's appointment.
PSV Eindhoven talent scout Roy Beukenkamp is among them, having confirmed his appointment in September. According to Spanish daily AS, the club have already enlisted the services of Gerardo Guzman, a former chief scout at Atletico Madrid. Guzman had previously scoured Spain for the country's best talents under the age of 23.
According to Brazilian publication Lance, United have also taken on Brazilian scout Sandro Orlandelli. Orlandelli, who previously worked at Arsenal before returning to his homeland in 2012, had been working with the Brazilian national team but was employed by United in August.
That series of scouting appointments was sparked by the arrival of Tommy Moller Nielsen. The Dane, who formerly had a coaching role with Rangers, reportedly signed with United in July and will oversee scouting in Scandinavia.