Manchester United manager Jose Mourinho has dismissed concerns that the arrival of Alexis Sanchez could permanently relegate Marcus Rashford to the substitutes' bench.
Former Liverpool midfielder Jamie Redknapp said this week that he felt "sorry" for Rashford as the England international is bound to see his game time reduced following Sanchez's arrival at Old Trafford.
Sanchez started alongside Rashford in attack on his Red Devils debut against Yeovil Town in the FA Cup on 26 January, before the Chilean was replaced by Jesse Lingard in the 72nd minute.
Mourinho assured that the 20-year-old Rashford would continue to feature prominently in the first team and added that sharing a dressing room with Sanchez would make the academy graduate a better player.
"The kid is having a hell of an experience at every level so there is an amazing future waiting for him, and being surrounded by these players can only help him," the United manager told the club's official website.
"Marcus' story is quite interesting because he started playing with Mr [Louis] Van Gaal when the team was really in trouble to have options, and then the monster that kills the little kids arrives but he plays every game.
"The story of Marcus not getting any minutes and matches is really old because he's a very important player for us. He plays every game – starting or coming from the bench as a striker, as a left winger, as a right winger."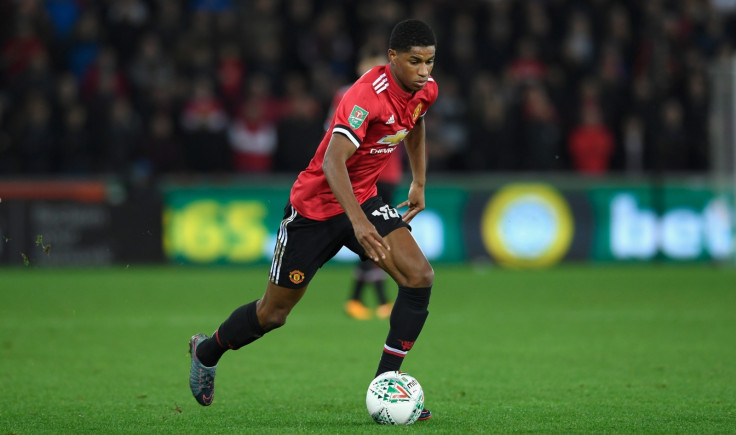 Rashford is the only player in United's squad to have featured in all 36 of the club's competitive fixtures so far this season. He has netted 10 times in all competitions this campaign.
Meanwhile, Mourinho insisted that Sanchez could handle the hostile atmosphere he is likely to face when United travel to Wembley to face Tottenham on 31 January.
"He's an experienced professional. Crowd reaction isn't going to be a problem for him," the Portuguese coach was quoted as saying by the Guardian.