Manchester United manager Jose Mourinho has revealed that there are always surprises in store when you manage a team for the first time over a considerable period. The Red Devils take on Stoke City this weekend and have a busy run of games coming right after the international break, where they play five games in a span of 12 days, including a game against Fenerbahce in the Europa League, sandwiched between league fixtures against Liverpool and Chelsea.
Mourinho is not too happy with the scheduling for the Liverpool game, on a Monday, giving them one less day to recover for Fenerbahce. United were beaten convincingly by Manchester City at Old Trafford but the same group of players ripped apart Leicester City last weekend, with Mourinho making a few changes to the starting line-up. The former Chelsea boss conceded that he is still not convinced by his starting eleven and needs a few more days to come to a decision over his best line-up.
"You know, I need time. I need the players to play, I need to see them in different circumstances. I need to understand more about them," Mourinho said, as quoted by the Daily Mail. "There is so much to learn about the players that only when you work with them a long, long time you really know them well.
"There's always a surprise behind the door when you work with a team for three or four or five months. There's always a surprise. Every game I know more about my players, especially the ones that are on the pitch."
United are currently on 12 points, six behind leaders City, who have won six game on the bounce ahead of their trip to Tottenham. On the other hand, the Red Devils have lost to Watford in the meantime and Mourinho knows that any talk of the title will depend on their performances before the end of the month.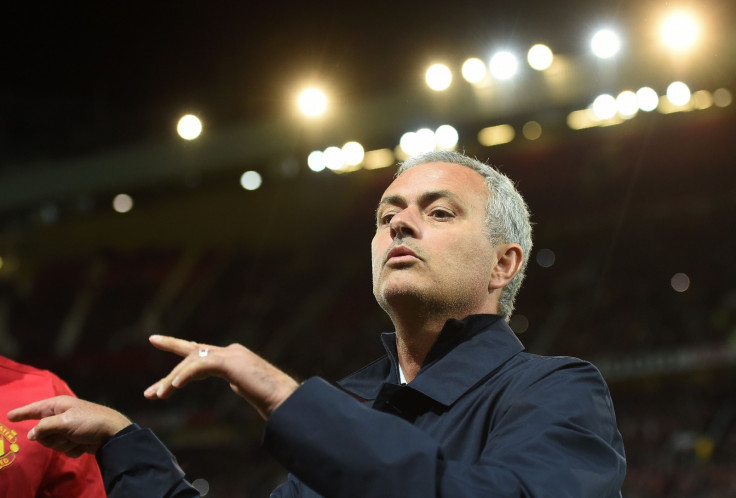 "You know every game is massive," he added. "We lost three points against Watford - not different from the three points we lost against Man City. So every game for me is important but, you are right, we have some big opponents in October but that's also a motivation."