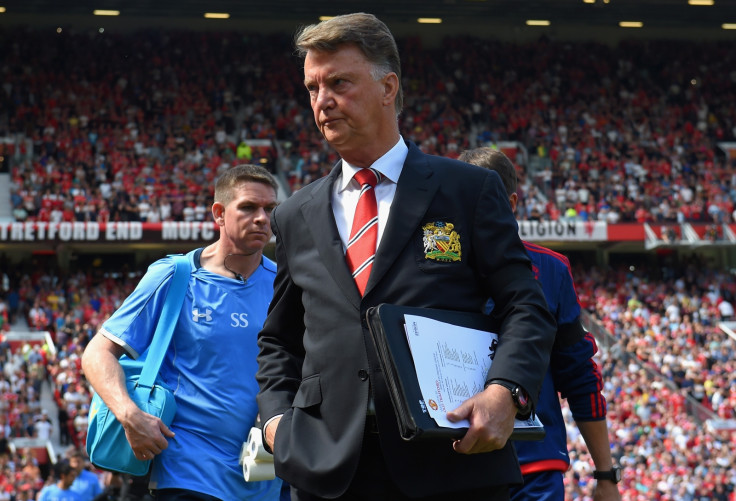 Manchester United manager Louis van Gaal remains in the hunt for a new defender to replace the illness-stricken Phil Jones as the transfer window starts to draw to a close.
Jones has been ruled out for the next three weeks after a blood clot was discovered on his calf. He will miss the club's games against Aston Villa and Newcastle United in the Premier League as well as the two-legged Champions League playoff against Club Brugge.
Chris Smalling, Marcos Rojo, Jonny Evans and Paddy McNair remain as United's centre-back options heading into just the second week of the season, but Van Gaal admits he wants to bring in a player to cover for Jones.
"We have three [right-sided] centre backs, we have Smalling, Jones and McNair but if he is much better than them then it is possible," he said, according to The Mirror. "We go for the best players and it has to be possible.
"[Jones' injury] was very peculiar because he had the whole week tightness in his calf and he kept training but we have a very good doctor, because this doctor discovered a minor thrombosis.
"We don't take the risk so we went for a second opinion from a specialist in the hospital and that was yesterday.
"That was after my press conference so I couldn't say anything. A specialist has said we have a new medical treatment and we have to keep him out for three weeks and we have to watch him."
United have already made five summer signings in the form of Memphis Depay, Bastian Schweinsteiger, Morgan Schneiderlin, Matteo Darmian and Sergio Romero, all of whom made their competitive debuts in the 1-0 opening day win over Tottenham Hotspur.
Following a pre-season and 2014-15 campaign beset with constant injury problems, the loss of Jones is the first injury blow suffered by United since the end of last term.