Manchester United manager Mourinho attributes victory over Leicester to application by players
Manchester United scored four goals in the first half for the first time since 2012.
Manchester United manager Jose Mourinho believes that their 4-1 drubbing of Leicester City was not down to the changes he made to the squad but the level of application shown by his players across the length of the pitch. The manager had famously dropped Wayne Rooney from the line-up after a series of inefficient performances and it reaped instant rewards for the Red Devils, who scored four goals in the first half to take Leicester to the sword.
Chris Smalling scored the opener from a corner with an imperious header before Juan Mata doubled the lead a few minutes later. Marcus Rashford and Paul Pogba scored the other two goals, with the champions conceding three goals from corners. Marouane Fellaini was also relegated to the bench, with Ander Herrera asked in to step alongside Pogba in midfield.
The defeat means that Leicester have now conceded four goals against Chelsea, Liverpool and United, which should make Claudio Ranieri take a deep hard look at his tactics, which have not been working this season. Mourinho, who lost two league games on the trot, insists that the result was due to them playing with more desire in the first half than they have in recent games. This was their second competitive win over Leicester this season, having already beaten them to win the Community Shield.
"I don't think this result was because of the changes," said Mourinho, as quoted by the Mirror. "I think it was down to the fact that we started very well and didn't stop until the game was closed.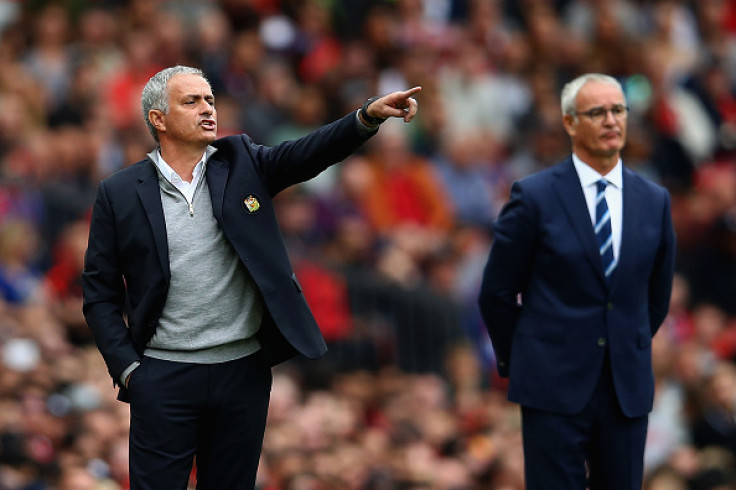 "Normally, we are better in the second half rather than the first, but we started with intensity, movement and dynamism. To win at home, against the ­champions, is very good. Today was about the result and the happiness of the fans. We didn't beat Leicester last season. But now we have already beaten them twice."
© Copyright IBTimes 2023. All rights reserved.