Manchester United's young star Marcus Rashford has admitted that he is frustrated with the lack of playing time under Jose Mourinho, but admitted that he is not angry with the situation as he is aware there is tough competition for a place in the starting lineup.
Mourinho took charge of the club earlier in the summer and has added four quality players to the squad. The arrival of Zlatan Ibrahimovic at Old Trafford has seen the 18-year-old lose his place to the former Swedish international.
Rashford, who made his first team debut earlier in February was a regular inclusion in United's starting XI under Louis van Gaal. So far, he has started twice in the league under the Portuguese tactician, with the last one coming in the Red Devils' 4-1 victory over Leicester City on 24 September.
"It is frustrating but I'm not angry that I'm not playing because I understand it's difficult," Rashford told Sky Sports.
"We have a lot of big players and a lot of players in my situation as well who are not getting the minutes they probably thought they deserved to get.
"But all of this is good for the squad because everyone is competing in training and it's improving us as players and as a squad. What the manager has done with the team and the players is a good thing.
"I'm just trying to play with freedom like I did last year and the manager supports me with that. Like he did in the Hull came, the manager just tells me to go and help the team win the game. I was here, there and everywhere during that game trying to find gaps and help the team win the game."
Rashford was on the scoresheet in United's latest win. He has scored four goals goals in all competitions, with his first goal of the season coming in his side's 1-0 victory over Hull City. The England international has revealed he has set his sights on scoring more goals for Mourinho's side this season to help him become an "ultimate striker."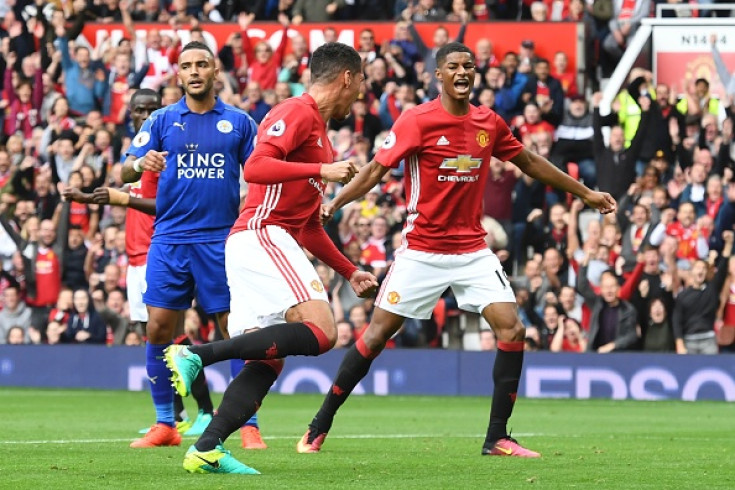 "I want to score more goals, the main ambition is goals. A few years ago my aim was to score as many goals as I could to show people my talents and what I could do," the teenager explained.
"As a team we have a good squad and we can compete for the titles this season. On a personal level, scoring a lot of goals is the main objective. I want to become the ultimate centre forward. I want to be able to play on the left, on the right and down the middle."