Jose Mourinho has revealed that he would have made a few changes to the squad if he had known how the first half was going to pan out. Manchester United had gone two goals behind early in the period but pulled one back through Zlatan Ibrahimovic, who has now scored four goals in the opening four games of the league.
The manager made a couple of changes in half time, with Henrikh Mkhitaryan and Jesse Lingard coming off, to be replaced by Ander Herrera and Marcus Rashford. However, the hosts failed to break down Manchester City, who were brilliant on the counter and could have had more joy if they had their scoring boots on in the second half.
Kevin de Bruyne, who scored the opening goal, hit inside the post, only for the ball to squirm dangerously across the face of the goal and into safety. Nicolas Otamendi also had a great chance to extend their lead but was denied by David de Gea, who was among United's best players on the pitch.
On the other hand, United could count themselves unlucky for not being given a penalty by referee Mark Clattenburg for Claudio Bravo's tackle on Wayne Rooney which left the player on a heap. Mourinho was dismissive of the referee's performance but was more critical of his players who failed to have the desired impact.
"Look, honestly, I had two or three players in the first half who, if the game was played now and I know what is going to happen, then I wouldn't play them. But this is football and sometimes players, they disappoint managers, and sometimes players, they give us great surprises," Mourinho told United's Official website.
"I thought because of the characteristics of the game we could hurt them playing with some individuals with some qualities, they didn't give what I want. Is it their fault? Is it my fault? It's my fault because I'm the manager and it's always my fault because it's always my choice."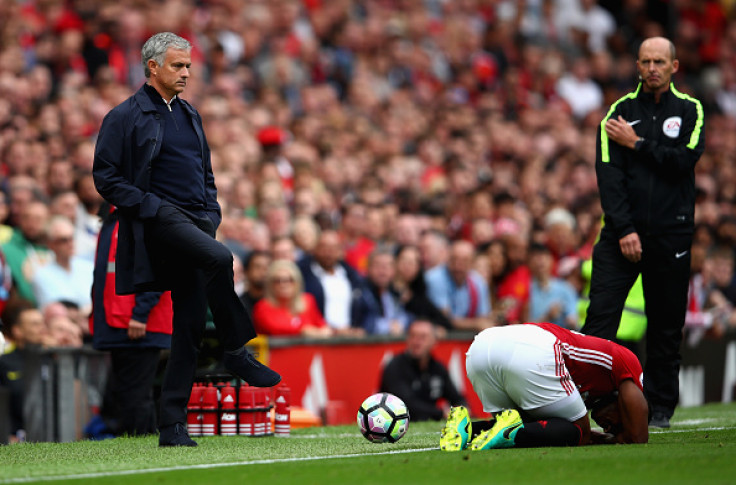 On two substitutions at half-time, he added: "I would have done more if I could, because I was far from happy with the performance and I had to try to change the direction of the game, which we clearly did, but we didn't get the compensation of what we did in the second half."