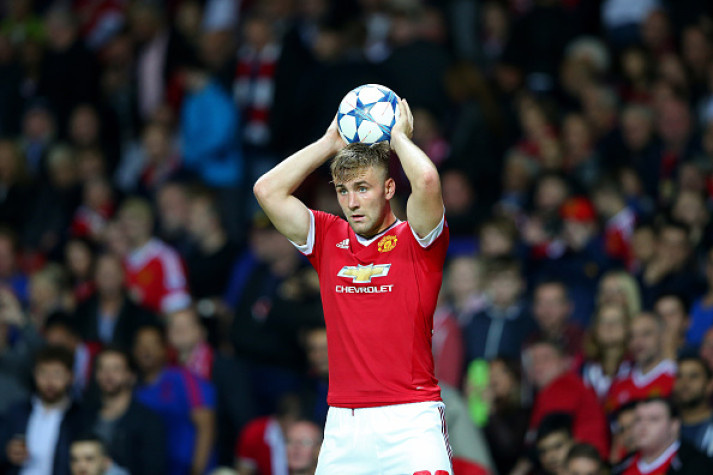 Tottenham manager Mauricio Pochettino has revealed he phoned Luke Shaw to wish him a speedy recovery after his former Southampton star suffered a double leg fracture during the Manchester United 2-1 defeat at PSV on Tuesday night (15 September). The Argentine boss says he "felt sick" after he saw the injury but having also managed Hector Moreno during his time at Espanyol, he refused to blame the Mexico international for what happened.
United confirmed on 16 September that the England international has undergone a surgery in a hospital in Eindhoven – with the player expected to be out of action for much of the season. Having being the manager who oversaw the breakthrough of the 20-year-old left-back at Southampton before the player moved to Old Trafford, Pochettino admitted the injury has had a big impact on him.
"It's always difficult because he was crying, which is normal. You can understand after a big injury, not only for the pain but everything to do with the situation. It's always a difficult moment for a player," the Tottenham boss said as quoted by Standard Sport.
"He is much better today but I feel very sorry for him. It had a big impact on me. I watched the moment happen and I felt sick after I saw it. I can only give my support and wish a speedy recovery but now it's about thinking of recovery as soon as possible after his injury."
United manager Louis van Gaal, who coached Moreno during his time AZ Alkmaar, described the challenge by his former player as a very bad tackle worthy of a red card. But Pochettino said: "It was never the intention of Hector Moreno to do this but that is football. There is always danger and sometimes this kind of thing happens. It was unlucky for Luke."