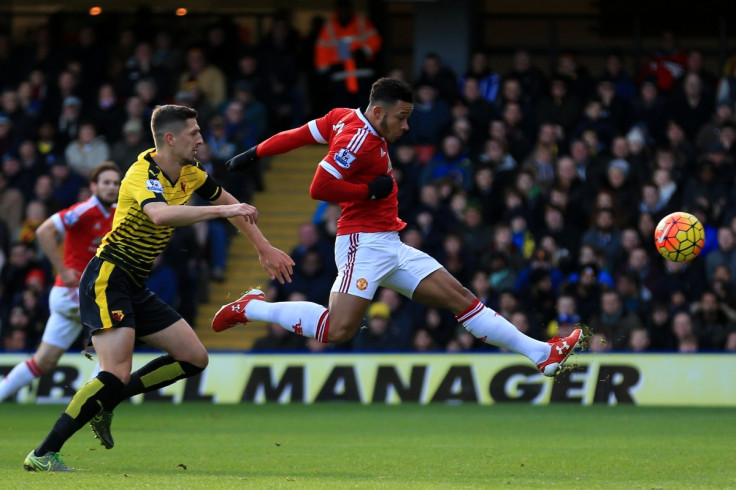 Memphis Depay has thanked Ryan Giggs for his inputs which earned him his first start since that disastrous evening against Arsenal when Manchester United were spanked 3-0 within the opening 19 minutes, with Depay being pulled out at half time. The winger scored a brilliant volley to give the Red Devils the lead against Watford, which proved vital in securing three crucial points.
Depay has come under a lot of criticism from his national team manager Danny Blind, who has accused him of not being a team player. The 21-year-old was also out of favour at Old Trafford, with Louis van Gaal choosing to start Anthony Martial on the flanks over the Dutchman, who got his first chance in weeks following an injury crisis up front. Depay was deployed as striker in the absence of both Wayne Rooney and Martial, feeding off Jesse Lingard, who has also been a revelation in recent weeks for the men in Red.
"I think every young player goes through things but I keep training and enjoy the training sessions," he told Manchester United's official website. "The stuff [I am learning] has stuck with me and Ryan Giggs has given me good advice and I've been working on some things with him.
"You need that backing and you need to back yourself and train well, and of course all the help is great to get through difficult times. I'm happy to get the help of everyone and happy to play on Saturday to show that I can be important."
United almost made a meal of the game, giving away a penalty in the final minutes to allow Watford to score an equaliser but were fortunate to draw blood before the final whistle owing to an own goal, which elevated them to second in the league. Depay revealed that he was at peace with the system Van Gaal had put in place with him through the middle, as it gave him more freedom to manoeuvre himself up top and run in behind.
"The system was different, but we have a little bit more freedom and there was space in behind also which we took advantage of. I think we did it well and I enjoyed the game," he added. "It was a difficult game in the end. We started well in the first half but the second half was a little bit difficult. But to get three points out of it was good."