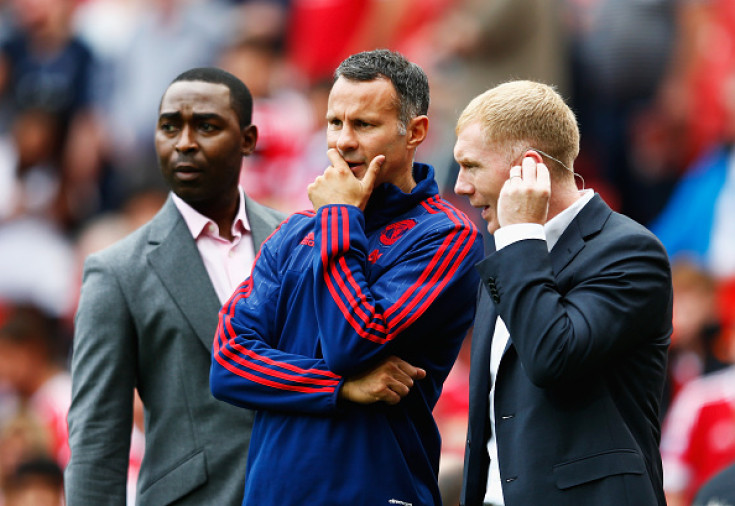 Manchester United have struggled to score regularly in the Premier League and Paul Scholes claims lack of creativity in the final third is the reason behind the forward's poor goalscoring form. The Old Trafford club scored 19 goals in 13 matches and have the worst record among the top seven teams.
Louis van Gaal saw his side seal a late winner against Watford as an own goal from Troy Deeney helped the Red Devils secure a 2-1 victory. The Dutchman had urged his compatriot Memphis Depay to raise his game and he did so by scoring the first goal early in the match.
Juan Mata is the 20-time English champions' top scorer with four goals. Summer arrival, Anthony Martial is behind him in second place with three goals. The United legend urged Van Gaal's side to up the temp and also criticised midfielder Bastian Schweinsteiger's failure to move the ball forward regularly.
"That says everything about them and is typical of the way Manchester United have played this season," Scholes told BT Sport, as quoted by the Mirror.
"Too many passes before getting into the final third, which is why the forwards like Wayne Rooney have struggled. They don't get the service. The two central midfielders play 10 yards behind the centre-halves and play easy passes. Schweinsteiger constantly ends up in the left-back position."
Manchester City suffered a 4-1 defeat at the hands of Liverpool at the Etihad, while Arsenal gave away their lead against West Bromwich Albion to lose 2-1 at the Hawthorns. This has allowed United move up the table as they sit second in the table with 27 points after 13 matches, trailing league leaders Leicester City by a point.
United boast the best defensive record in the Premier League after conceding nine goals. Despite that, Scholes has his reservation on his former club's chances of winning the title in the 2015//16 season.
"Are they good enough to go on and win the league? I'm not 100 per cent convinced, I think Manchester City and Arsenal would have to struggle with injuries and form. That says everything about them and is typical of the way Manchester United have played this season," he said.