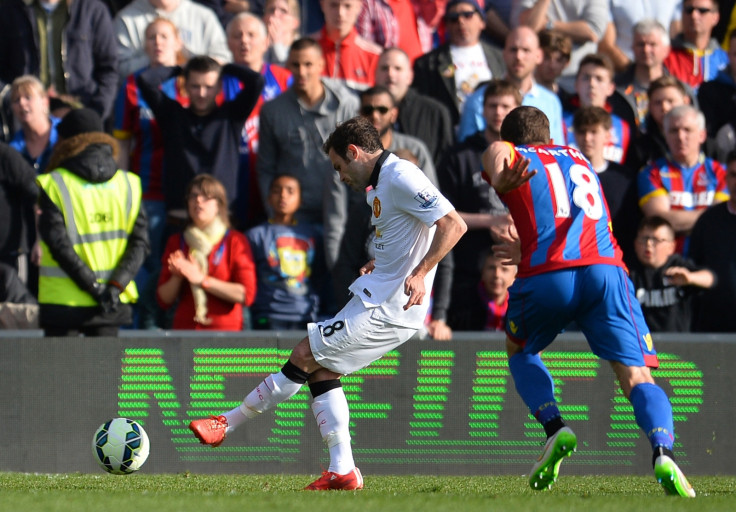 Manchester United playmaker Juan Mata has welcomed the signing of Memphis Depay while assuring Louis van Gaal's side will help the Dutch starlet to "settle" quickly into the Premier League.
Last week the Premier League giants confirmed the 21-year-old winger as the first signing of the summer after they agreed to pay PSV Eindhoven around €30m (£22m, $34m) to secure his services.
Having proved his worth in the Eredivisie this season, scoring 22 goal in 29 games, Mata has now hailed his arrival.
"This week we have known the signing of Memphis Depay for the next season. He's a young footballer who has shown his quality in the Dutch League. Like any new team-mate arriving here, he will be welcomed and we will help him to settle in quickly. But right now we must focus on the last two games," Mata wrote in his weekly blog.
Meanwhile, the Spaniard has expressed his delighted after Liverpool 1-1 draw 1-1 at Chelsea on Sunday 10 May following their Saturday's 2-1 victory over Crystal Palace confirmed their return to the Champions League next season.
"We leave behind a spring Sunday in Manchester; it's been a good day for us after our win in Selhurst Park the day before. As you know, with those three points we are virtually qualified for the next Champions League, which is the least this club must achieve," he said.
"It is true that being fourth we would have to play a qualifying round, but we will try to finish even higher, although in order to do so we don't depend just on ourselves. But it was vital for us to secure, at least, the fourth spot this weekend."
And after scoring his 10th goal of the campaign to help his side to secure the victory at Selhurst Park, Mata hopes United to finish the season on a high with two further victories in the games remaining against Arsenal and Hull City.
"This score ends our bad streak and is a boost of confidence for us ahead of our game against Arsenal next Sunday, the last game in Old Trafford this season. Arsenal play this evening, but regardless of the table it's a game we have to win. We owe that to our fans: they have always been supportive throughout the season, when we played good and when we didn't," he added.
"We want to have a good farewell in Old Trafford for them, although there is also one more game -away against Hull- that we will try to win as well."