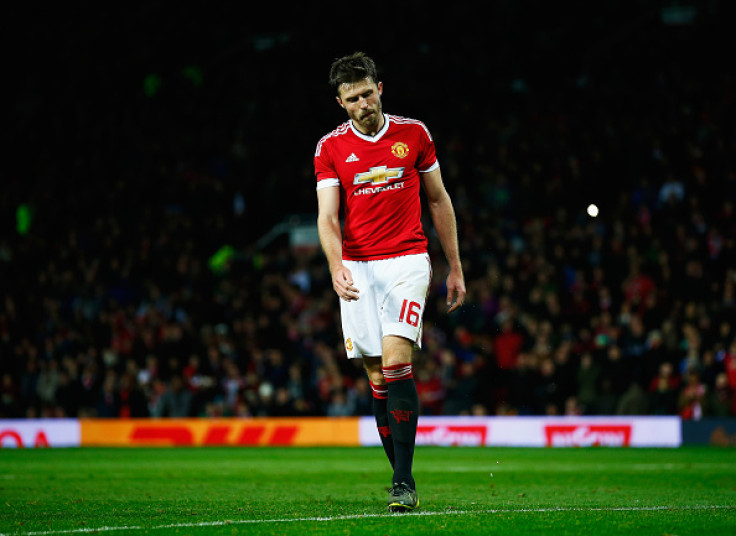 Manchester United midfielder Michael Carrick's future at the club has been thrown into doubt as the Red Devils are yet to open contract talks despite his deal expiring at the end of the current season. The England international has spent a decade at the Old Trafford club since his move from Tottenham Hotspur in 2006.
According to The Times, the former Spurs midfielder is unconcerned with regards to a new deal, and is not yet ready to force the issue and make a decision on his future. The report claims that the club are still undecided about retaining Carrick, and the indecision is said to stem from the uncertainty surrounding the future of Louis van Gaal, who, according to the Telegraph, is set to be replaced by Jose Mourinho at the end of the current season.
The 34-year-old midfielder has had an injury-blighted campaign thus far, but still remains a strong favourite of the manager. The 20-time English champions have won seven of the 13 Premier League matches he has started. Carrick will not be short of offers, should United decide to let him leave, with Newcastle said to be leading the chase to sign the cultured midfielder.
Carrick, meanwhile, has made it clear that the Old Trafford outfit are not giving up in the title race despite their latest 1-1 draw against Chelsea putting them 12 points behind league leaders Leicester City. They are also still fighting in the FA Cup and the Europa League, and the midfielder believes there is plenty to fight for before the end of the season.
"There is plenty to play for this month and of course plenty of points to play for in the league. We're not giving anything up just yet," Carrick said, as quoted by Sky Sports.
"I think Sunday was a big day for us in terms of the league situation. If we'd have gone there and got a win we'd have been in good shape, but it wasn't to be and it makes things harder for us," the English midfielder added.