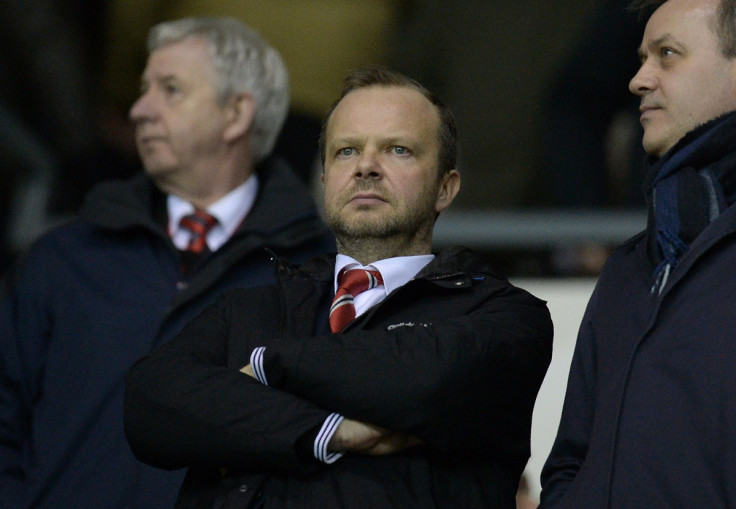 Ed Woodward, Manchester United's executive vice-chairman, could face a series of difficult questions from investors after the club announces its first-quarter results on Thursday (11 February).
United's performances both on and off the pitch have come under severe scrutiny this season, with Louis Van Gaal's side currently sitting six points adrift of fourth-placed Manchester City as the 20-time champions of England continue to struggle in the post Sir Alex Ferguson era.
Woodward, the man who appointed Van Gaal to replace David Moyes in the summer of 2014, has been the subject of severe scrutiny from the fans, who have blamed the man who facilitated the Glazer family's takeover back in 2005 for the club's lack of direction off the pitch.
The club are expected to announced a significant increase in revenue in line with the 39.3% jump they experienced during the three-month period ending 30 September 2015. Old Trafford officials have forecast annual revenue of upwards of £500m, and the latest figures are likely to highlight the record 10-year £750m kit deal with Adidas and return to elite European competition.
United were knocked out of the Champions League in December after they failed to progress from a relatively easy group and fans have grown disillusioned with Van Gaal's dire style of football, with the club in danger of missing out on a spot in European's football elite competition for the second time in three seasons.
During an investors' call to discuss the club's first-quarter results in February 2014 Woodward was forced to deny the club's finances would suffer if Moyes failed to steer them to a top four finish, and he might face a similar grilling on Thursday.
Back then, United trailed fourth-placed Liverpool by 11 points after 26 games. While the situation is slightly better this season - United have played one game less and have a reasonably favourable run of fixtures ahead - investors are likely to demand answers.
United's performances on the New York Stock Exchange have mirrored the club's fortunes on the pitch as, on 8 February, the share price dropped to its lowest since the 2012 flotation, tumbling 26% to £9.43 (€12.1, $13.6).
The club is understood to view a top-four finish in the Premier League as being more important than success in the Champions League, particularly as from the 2016-17 campaign the teams finishing fourth or higher in the Premier League will pocket over £140m each.