Michael Carrick has said that he could consider retirement at the end of the season if he is not granted a contract extension by Manchester United.
The Red Devils midfielder will be out of contract in the summer and is yet to open talks about a renewal. Carrick has been sparingly used by Jose Mourinho, but he has been called up for the important matches and played a key role in their recent win over Southampton in the EFL Cup final. The midfielder agreed a one-year deal last summer and the Portuguese manager's recent praise about his influence in the team, could point towards another extension, but it will also depend on the amount of playing time he is guaranteed.
"I haven't really had that much of a conversation with him at the moment. Obviously that will happen. It's going to happen at some stage, pretty soon I'd have thought," Carrick said, as quoted by Sky Sports.
"That's something I'm really relaxed about. I'm sure he is as well.
"I've said for some time now, as long as I feel I can contribute enough, that's fine by me. I understand I am not going to play every game. I haven't really got a problem with that," he explained.
"I need to be playing enough. I don't want to be here just for the sake of 'you've been here so long, let's keep you on board'. I wouldn't want to do that."
The 35-year-old is the second longest player at the club behind Wayne Rooney and his 11th year at the club will be celebrated with a testimonial match on 4 June between the Manchester United 2008 XI and a Carrick All Stars XI. Carrick has made it clear that there aren't "many places I'd want to play, if any, after this" which in likelihood points to retirement if a deal is not agreed.
"It almost depends on how long I'm here. I don't think there's many places I'd want to play, if any, after this anyway."
"I probably would say so, yes. I think so. I couldn't say definitely but pretty much," Carrick added when asked about possible retirement if he is not granted an extension.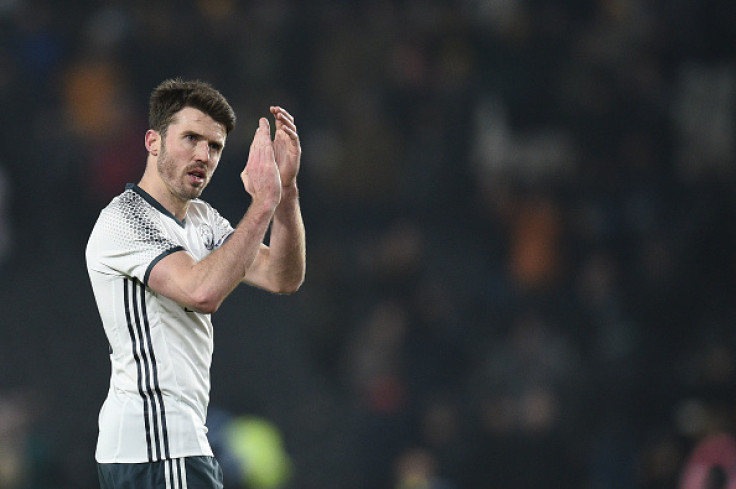 Carrick has won five Premier League titles and a Champions League during his time with the Old Trafford club. He is hoping to get all the old players back for his testimonial and confirmed that he had spoken to Cristiano Ronaldo, but is unsure if he will be available as the testimonial is one day after the Champions League final.