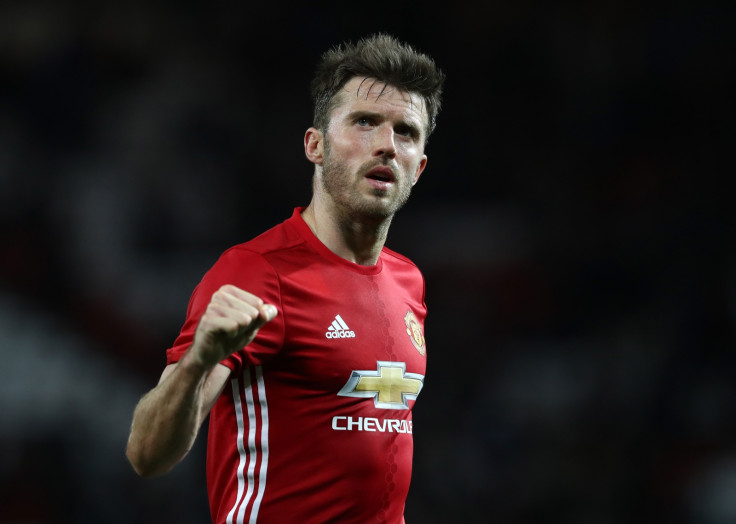 Former Manchester United midfielder Paul Scholes has urged Jose Mourinho to offer Michael Carrick a new one-year contract at Old Trafford.
Speaking to Goal, Scholes said Carrick's ability to control games from midfield would benefit any team and added that his vast experience would be an asset to United next season.
Carrick, 35, has made 11 Premier League appearances for United this season. His Old Trafford contract expires in the summer.
The England international was offered a one-year extension of his contract by Mourinho last summer in one of the Portuguese coach's first decisions after replacing Louis van Gaal at United last summer.
"He's definitely worth another year, Michael," Scholes said. "He's not a player who burns himself out in games, he's more of a controlled player, he's a fit lad but he always knows where to be on a football pitch.
"He's always in the right place, he plays his position brilliantly and when he came into the team from October onwards there were something like 16, 17 or 18 games maybe where they didn't lose.
"He had a big influence on people like Paul Pogba, he got the best out of him and [Ander] Herrera. He's just tailed off a little bit over the last couple of weeks but I still think he's got a part to play."
Carrick played the full 90 minutes for United in their FA Cup fifth-round win at Blackburn Rovers last weekend and could also start in the club's Europa League clash against St Etienne on 23 February.
He has played over 400 matches for the Red Devils since joining them from Tottenham in 2006.
Scholes added: "I can only talk from experience from what you know and I knew playing with Michael that I had somebody next to me who was reliable. He was always in the right place.
"If you wandered off somewhere it didn't matter because Michael would be there behind you backing you up. It was just about being really comfortable with who's playing next to you and whenever I played with Michael I always felt comfortable."