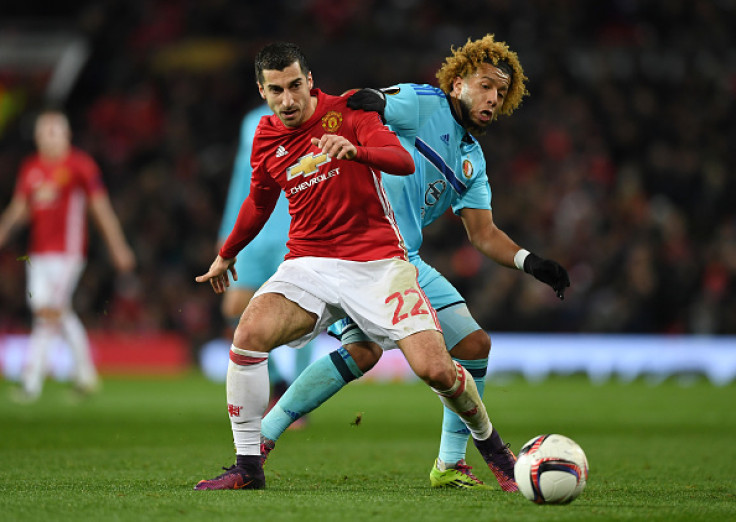 Manchester United midfielder Henrikh Mkhitaryan has praised Borussia Dortmund manager Thomas Tuchel for giving him a new lease of life after a disastrous season under Jurgen Klopp before the German left the club. The Armenian scored 11 goals and assisted 20 goals last season and insists that the performance was down to the manager's trust in his abilities.
Mkhitaryan moved from Shakhtar Donetsk to Germany in 2013 where he was taken under the stewardship of Klopp at Dortmund. The current Liverpool manager worked with him for two years and the midfielder had a productive first season, scoring nine goals and assisting 10.
However, he failed to have a similar influence in the subsequent campaign, scoring only three goals while Dortmund flirted with relegation. Klopp left the club after the end of the campaign to join Liverpool, while Mkhitaryan stayed on with Tuchel for another season, where he had the best campaign of his career. The Armenian moved to Manchester after that season, where he has been slowly incorporated into the first XI by Jose Mourinho.
"It was a very hard period for me. The first season was OK, but the second season was a disaster, not only for me, but also for the club. We were losing so much, and I felt like I was having no luck. Not only was I not scoring, but I was not assisting, which is very unlike me. I had been signed for a lot of money, and I put a lot of pressure on myself," Mkhitaryan wrote in the Player's Tribune.
"I had many hard nights in my apartment in Dortmund, all alone, just thinking and thinking. I didn't want to go outside, even to have dinner. But, as I said, fate can be interesting. A new manager, Thomas Tuchel, came to Dortmund before my third season, and he changed everything for me.
"After the season I had, I didn't think I could be a star. But he did it. He got everything out of me that season, and it was because I was happy again. When you are sad, you can't be lucky. This is something I learned from the Brazilian culture. When you are happy, good things happen on the pitch. That season, we played with enthusiasm. We played a crazy, super-attacking style, and we enjoyed every minute on the pitch," he added.