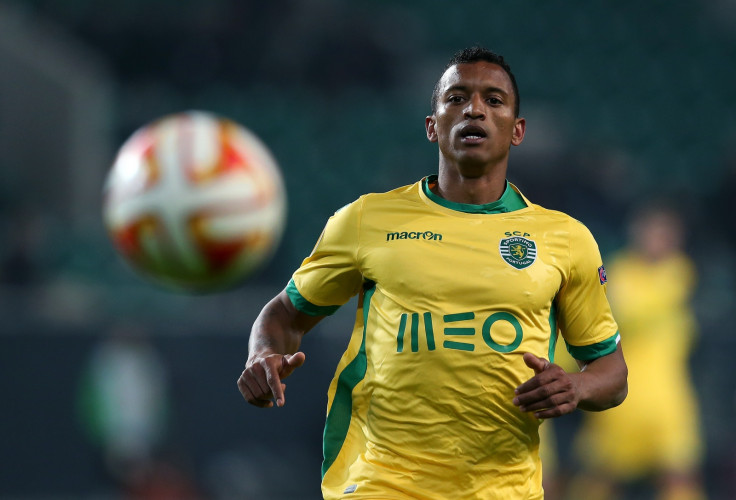 Manchester United winger Nani has hinted that he will return to Old Trafford following a successful loan spell at Portuguese side Sporting Lisbon.
The Portugal international joined his former club on loan at the start of the season and put in some impressive performances in his second stint at the club. The United star has 10 goals in 32 appearances for the club thus far.
But the winger, who signed a new five-year contract with the Red Devils in 2013, has admitted that despite the fans wanting him to remain at the Estádio José Alvalade, he might have to return to his parent club due to the contract that binds him until the summer of 2018.
Nani was sent on loan following the arrival of Louis van Gaal, as the manager could not guarantee him a regular starting spot, which otherwise also was a struggle for the midfielder since his arrival in 2007, as he only featured 11 times in each of his previous two campaigns at the club.
The 28-year-old winger has been getting some positive reports during his stay in Portugal, and with the Dutch manager looking to inject some pace into his squad could keep Nani as a backup for newly acquired winger Memphis Depay and last summer's arrival Angel Di Maria.
"The fans asked me to stay but we all know it's hard. I have a contract with Manchester United and my ambitions are different this time," Nani said, as quoted by the Daily Mail.
"I am very happy to have spent a year at Sporting. It was a great time, helping Sporting where I could and finish in the top three. The rest we'll see," the Portuguese international added.