Manchester United manager Sir Alex Ferguson has set himself a new challenge - to win more European titles than fierce rivals Liverpool. The Anfield club have five Champions League (European Cup) crowns to the Red Devils' three and Ferguson is keen to improve that record.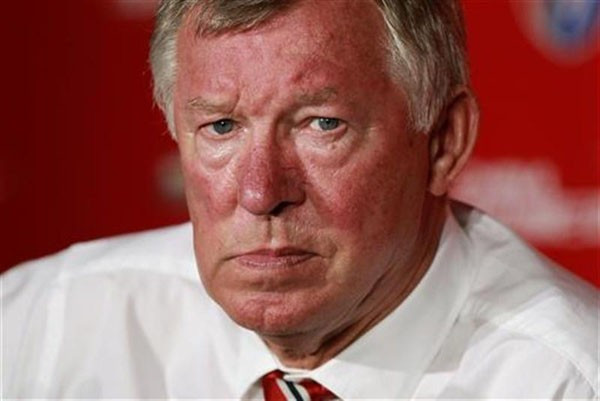 "In terms of the history of our club, we should have won more and I want to win it again and get into the bracket of winners like Liverpool, our biggest rivals, Bayern Munich and Ajax," the 70-year-old Scot explained, adding, "AC Milan and Real Madrid have got separated from the rest but that definitely drives me on a bit. I get really frustrated when I think about the opportunities we have had to win it, but you can't be greedy. You look at my career and I have won two European Cups and the Cup-winners' Cup and I am proud of that."
Ferguson, who celebrates an incredible 26 years in charge at Old Trafford later this month, has guided his club to four Champions League finals since 1999 and the fact the Premier League giants have won two of those (they lost in 2009 and 2011) speaks volumes about his will to win.
United are on the right track... for now. The club have won all the games in the group stages so far (the last time they did that was in the 2007/08 season, when they won the title) and the 1-3 away defeat of Portuguese side Sporting Braga, even if it was a touch lucky, means they have qualified for the knock-out stages of this season's competition, with two games still to play.
Ferguson has already spoken about his desire to win the Champions League this season and earlier comments indicate the long-serving Scot is confident his side has the talent and strength to win against sides like Bayern Munich, Barcelona and Real Madrid.
"You cannot go past Real Madrid and Barcelona, that's fair to say, and I do think Dortmund will be there or thereabouts this year. If you look at their league form, 11 points behind Bayern Munich, you can tell they're preparing themselves to do well in the Champions League. Those three teams have outstanding chances and I hope we can join them because we have a good squad of players," he told The Sun, before the Braga game.