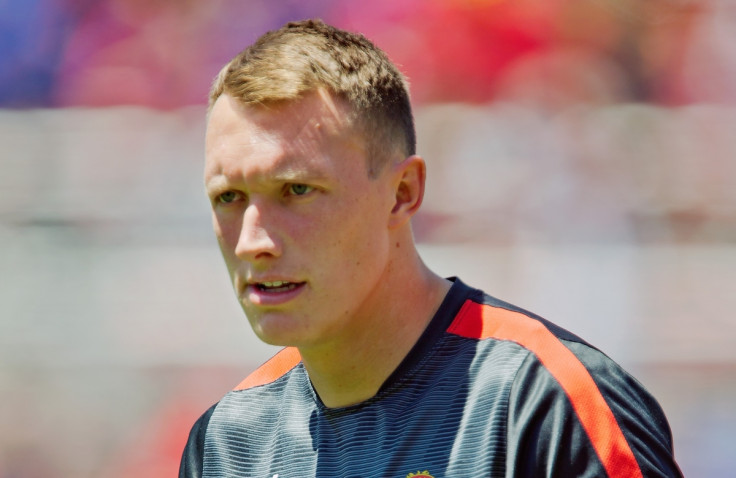 Manchester United have been handed a double injury boost after Phil Jones and Luke Shaw both provided updates regarding their recovery from their respective maladies. Jones had not played this season due to a blood clot on his calf while Shaw is on the road to recovery following a double leg break suffered in the Champions League.
Jones has featured in the club's last two matches against Ipswich Town and Sunderland off the bench after missing the first six-and-a-half weeks of the campaign. The 23-year-old was forced to train alone to prevent his condition from spreading to other members of the squad but now confirms he is over his injury problems.
"It was something that was completely out of control," the United defender told The Guardian. "It wasn't a tackle or something stupid, it was just one of those things. I came off the [summer] tour and felt a tightness in my calves and had a scan on it and found a blood clot in my leg.
"There is not much you can do. I was still fit and still mobile about the house and that was the frustrating thing, still walking around and trying to train and be fit. But I couldn't join in with the lads, because if you get contact it can travel up your leg and then you are in trouble. So it's very frustrating but it's just one of them things. It was totally out of control.
"I am just buzzing to be back now and happy to be back in the fold. I got 20 minutes the other night, the same [against Sunderland] and hopefully I can integrate my way back into the team."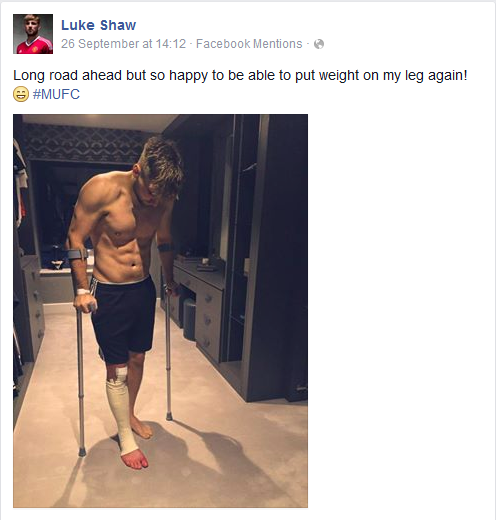 As United went top of the Premier League for the first time for two years with a 3-0 win over rock-bottom Black Cats, they were handed a second fitness boost when full-back Shaw – currently recuperating from two bouts of surgery on a double broken leg suffered against PSV Eindhoven – delivered an update regarding his recovery. The 20-year-old has been ruled out for six months by manager Louis van Gaal, who says Shaw has shown "good signals" in the early weeks of his recuperation.
Posting via his official Facebook page alongside an image of his right leg in a cast, the England international wrote: "Long road ahead but so happy to be able to put weight on my leg again!" Updates from both players come ahead of a pivotal week in United's season, which sees them host Bundesliga side Wolfsburg in the Champions League before a trip to Arsenal on 4 October.