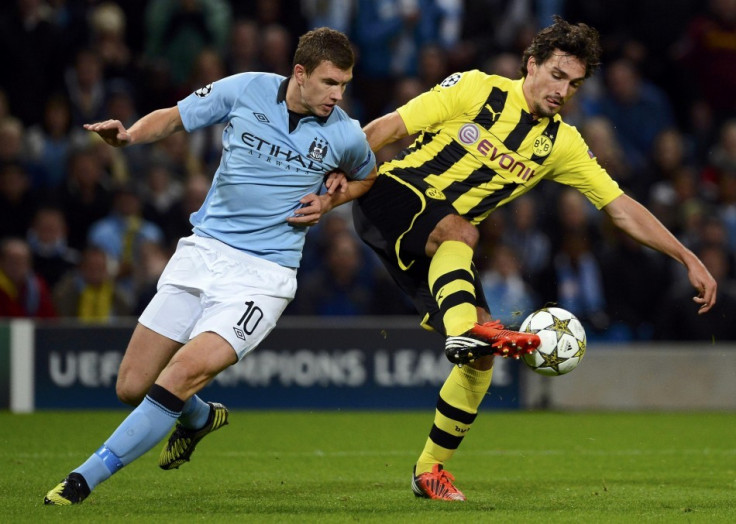 Manchester United are reportedly considering a £50m raid on Bundesliga pair Lars Bender and Matt Hummels. Sir Alex Ferguson is believed to have sent chief scout Martin Ferguson to watch the two German internationals, in Die Mannschaft's midweek 0-0 draw against the Netherlands.
The Red Devils have had defensive problems this season, with injuries robbing Ferguson of key players Rio Ferdinand, Nemanja Vidic and the young English duo of Chris Smalling and Phil Jones. In addition, Ferdinand is 34 and Evra and Vidic are 31, meaning Ferguson will have to start planning for the next generation of defenders sooner, rather than later.
The club already has the likes of Chris Smalling and Phil Jones (the two have been out injured in recent matches) and signed Dutch youngster Alexander Buttner in the summer. The addition of Hummels, a hugely experienced international at only 23, will be a step in the right direction.
The German was linked with the Old Trafford club in the summer, along with club mates Robert Lewandowski and Shinji Kagawa. The latter did eventually sign for the Premier League giants and the former continues to be linked with a move.
Hummels has a five-year contract in place at the Signal Iduna Park, meaning Ferguson will have to fight to sign his man. He will be helped by the fact the player himself has admitted he would like to play at different clubs, at some later point in his career.
"To play football in a new country would be flattering. I already had offers and one enquiry from these offers was really one of interest for me. In the Bundesliga it would just be about Bayern Munich, but this club has no shortage in my position. In Europe there are just about four to five clubs that would really interest me," the defender, with 23 caps for Joachim Low's side, was quoted as saying.
Meanwhile, in midfield, United have yet to replace ex-England man Paul Scholes, who is now 38 years old. The veteran was forced to come out retirement late last season, to help the club tide over an injury and a tactical crisis... one that has still not been resolved.
Michael Carrick is perhaps the closest United have, at present, to a replacement for Scholes. Unfortunately for the club, the ex-Spurs man is not only 31 years old but also not quite the orchestrator of play that Scholes is. And Brazilian Anderson has entirely failed to live up to those expectations. Worse still, Ferguson will also have one eye on Welshman Ryan Giggs, who is also 38 years old, and likely to retire soon.
As a replacement for Scholes, Bayer Leverkusen's Lars Bender could be a good fit. The 23-year-old German has 11 caps for his national side (and a goal) and has been compared with compatriot and Real Madrid star Sami Khedira. Bender lacks, perhaps, the creative abilities of Scholes. Nevertheless, he is a strong and energetic central midfielder, who works hard to break down opposition attacks and lay the ball off to more creative team mates.