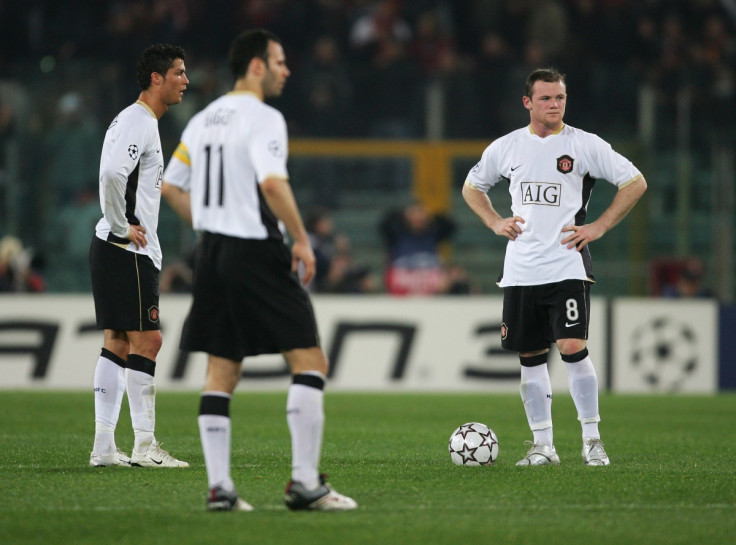 Amid the new batch of speculation linking Cristiano Ronaldo with a return to Manchester United, the club's assistant manager, Ryan Giggs, has picked the Portuguese icon in the best XI of players he has played with. The Old Trafford icon also selected current club captain Wayne Rooney in a 4-4-4-2 formation, playing alongside Peter Schmeichel, Gary Neville, Rio Ferdinand, Jaap Stam, Denis Irwin, Roy Kean, Paul Scholes, David Beckham and Eric Cantona.
Ronaldo swapped Old Trafford for the Santiago Bernabeu in the summer of 2009 following six seasons at the club, where the winger partnership he formed with Giggs helped Sir Alex Ferguson's side to three Premier League titles, as well as the 2008 Champions League.
The three-time Ballon d'Or winner continued his top form upon moving to La Liga, firing Los Blancos to their long-elusive La Decima Champions League title in 2014. However, his poor start to the current campaign, along with a reportedly poor relationship with new manager Rafa Benitez, has put his future at Real Madrid under significant scrutiny in recent weeks.
Louis van Gaal stoked speculation over the weekend, revealing that United were interested in his signing and would welcome him with open arms back in Manchester.
"Ronaldo plays on the wings and he is fast and scores goals. There is no trainer in the world that doesn't like him," Van Gaal said, as quoted by The Mirror.
"Of course we are looking – but are looking at all players, not just Ronaldo. But these players are mostly ungettable. With Ronaldo, let's wait and hope," the Dutchman added.
Van Gaal's deputy Giggs has also confirmed his admiration of CR7, including him in the Best XI of footballers he played alongside during his long and prestigious career at Old Trafford.
"[Ronaldo] was a brilliant player. He took a bit of time to settle but then grew into the world's best player and has just got stronger and stronger. He can score every type of goal and is just a phenomenal player," Giggs said to Sky Sports.
Speaking about Rooney, he added: "He has got a bit of everything. He has embraced the role of captaining his country and then being United's captain. He has been so consistent after starting out at such a young age."