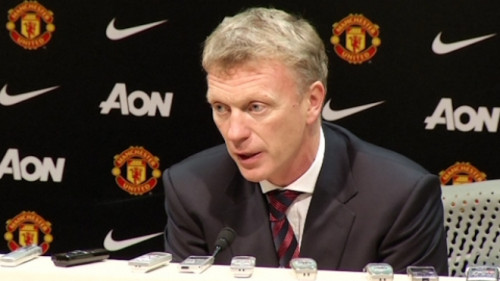 Manchester United's poor form on the field has seen them take a hit on Deloitte Annual Football Money League as they have dropped out to fourth for the first time since 1997.
In the report published by the professional company, treble winners Bayern Munich broke free off their fourth spot shackles and outdid the Premier League champions in the previous season in terms of income generated through various sources.
Deloitte announces the report every year, analysing the financial performance of the football clubs in Europe.
Real Madrid and Barcelona continue to dominate the top two, with the Spanish capital outfit not losing out on their pristine position in the last nine years. The convenience of the La Liga giants allows them to negotiate their own television deals, allows them to pocket large amount of money.
Since their first report for the 1997/98 season, United had never finished below the third spot. It changed last year as German champions snatched the third spot held by United for the last four seasons.
Bayern won a historic treble last campaign, which includes the Bundesliga, UEFA Champions League and the German Cup that contributed to a huge £71.5m increase in their revenues from the 2011/12 season.
United have not suffered any deficit in their revenues but not qualifying for the quarterfinals of the Champions League last season did make an impact. The Red Devils earned £363.2m in 2013, an increase of £34.9m from the previous campaign but that was insufficient to help them hold on to the third place in the Money League.
Paris Saint-Germain jumped up by five places to finish fifth. Since Qatar Sports Investment Group took over the club in 2011, the French capital outfit have invested heavily in players and thus winning the Ligue 1 title last season. They recorded an increase of £163.4m which is 81% more than the £178.4m they pocketed in 2012 with a £218.3m (64%) coming from their commercial deals as they acquired David Beckham to boost the club's brand name throughout the world.
Chelsea dropped by two places to seventh in the Money League as they witnessed a £1m decline in their revenue from the previous year. The Blues' poor run in the Champions League last season was followed up by a triumph in the Europa League.
Manchester City leapfrogged to sixth spot for the first time after finishing second in the Premier League and despite their elimination in the group stages of the Champions League.
The Top 10
2012/13 Position (Last Year's Position) | Club | Revenue generated
(in £)
1 (1) Real Madrid 444.7m
2 (2) Barcelona 413.6m
3 (4) Bayern Munich 369.6m
4 (3) Manchester United 363.2m
5 (10) Paris Saint-Germain 341.8m
6 (7) Manchester City 271m
7 (5) Chelsea 260m
8 (6) Arsenal 243.6m
9 (13) Juventus 233.5m
10 (8) AC Milan 225.8m