Juventus general director Giuseppe Marotta believes that Paul Pogba is extremely close to signing with the Italian giants, with the midfielder believed to have shunned a new deal with Manchester United.
Pogba's future at Old Trafford has been a cause of great debate over the last five months, with the youngster refusing to sign a deal with the Red Devils as he considers which move is best for his long-term career.
Sir Alex Ferguson has always been clear on the fact that he wants to keep Pogba at United, with the manager recently telling reporters: "We want Pogba to stay because we think he's going to be a fantastic Manchester United player and hopefully that's the case."
But while Pogba's agent claimed he would make a decision last week, Juventus are now claiming he has decided to make the move to the Serie A title winners.
"We have lured him away from Manchester United," he told Corriere dello Sport. "We respected the rules. Pogba, for his own reasons, didn't intend to renew.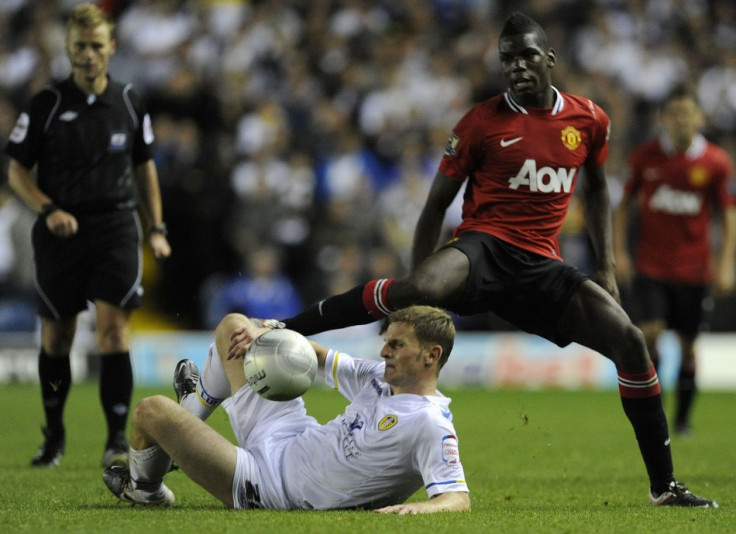 "We informed the club and we are now waiting for an answer. Talks are well advanced."
Juventus will no doubt be a big player in this summer transfer window, with the side hoping to build a squad capable of being serious contenders in the Champions League.
And with some other big targets being thrown around, including Manchester City bad boy Mario Balotelli and Napoli striker Edinson Cavani, Marotta left no stone unturned in dispelling any rumours that the side are chasing the hitmen.
"We have never thought about Balotelli. He doesn't fit the profile we are looking at, a profile which isn't based solely on technical ability," he explained.
"Cavani? You always have to consider the wishes of the clubs which own the players."
United will no doubt be disappointed at the prospect of losing Pogba, particularly because he essentially will go on a free transfer in the summer, with the club being compensated a small amount for his training.
But without having signed on the dotted line for Juventus yet, United would still be seen as having a chance to keep the starlet, who has been touted by some as possibly the next Patrick Vieira.