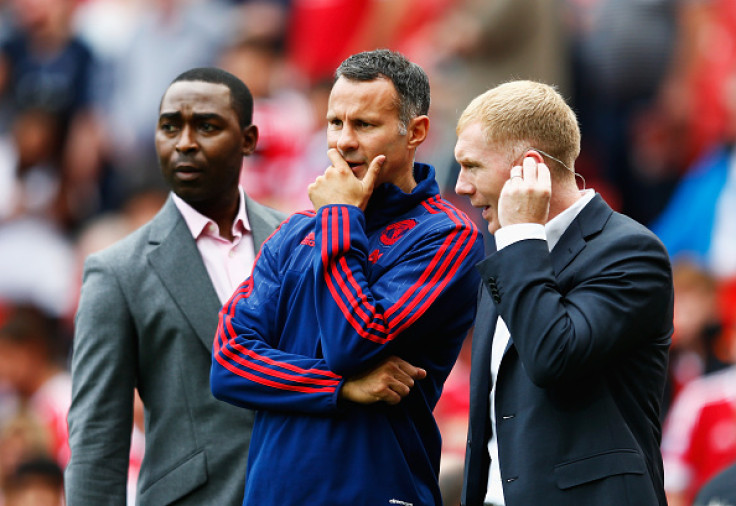 Manchester United legend Paul Scholes has dug into the Red devils after their chastening loss to Liverpool in the first leg of the round of 16 tie of the Europa League at Anfield. The Red Devils were second best in all departments and notwithstanding a brilliant performance from goalkeeper David de Gea, it could have been worse for the 20-time English Champions.
Scholes, who has won 11 league titles with the Red Devils under Sir Alex Ferguson, was astounded at the lack of application by the players and insisted that the team is a far cry from the title-winning side under Ferguson in 2012/13. The 41-year-old said there are certain standards that you have to live up to in order to don the United shirt which these players have failed to do thus far.
Scholes went on to take a dig at Arsenal, stating that the Red Devils cannot become like the Gunners, who celebrate after finishing fourth in the league, which they did in 2012/13 after defeating Newcastle in the last game of the season. This saw them scrape past Tottenham Hotspur for a top-four spot.
"United were a shambles," said Scholes, according to the Telegraph. "When you are at Man Utd there are certain standards to live up to and I think they are falling well short. When we were coming through there were great examples in Robson, Keane, Ince and Bruce setting standards, and we had to live up to those standards.
"When we played we were setting standards for these players, the manager set standards for David Moyes and Louis van Gaal and every single one of them has fallen short. The last thing I want to see is United being happy with finishing fourth and winning the FA Cup. Arsenal do that."
The Red Devils are currently active in the FA Cup where they take on West Ham at Old Trafford, which looks like their best bet to win a trophy this season. In the league, they are currently in the sixth spot and are likely to struggle to book themselves a place in the top four.