Manchester United's players could yet turn against Jose Mourinho in the same manner in which they challenged Louis van Gaal, according to former cohort Ronald de Boer. Mourinho is expected to be appointed as Van Gaal's successor after the Dutch coach was dismissed following two seasons at Old Trafford, amid reports he had fallen out of favour with several first team players.
Widespread reports suggest that members of United's squad were so disillusioned with Van Gaal's reign that they ignored emails identifying their flaws and confronted the coach over the team's style of play - which led to them recording the fewest goals in the top flight since 1990. Parallels have been drawn between Van Gaal and Mourinho, who endured a similarly acrimonious departure from Chelsea last October.
"Most of the time what I know - and it's the same with Mourinho - you hate him or you love him," he told reporters. "People run away with the impression of Mourinho and it's the same with Van Gaal also. There will always be players who are not playing who will dislike him. Always. But I think generally most of the players will for sure like Van Gaal, the way that he treated them and took his managing role in the team. I'm 100% sure."
Among the fears regarding Mourinho's arrival at United is his history with young players. While at Chelsea the Portuguese tactician was constantly urged to promote from the club's exciting and successful youth team but would instead turn to the transfer window to supplement his squad.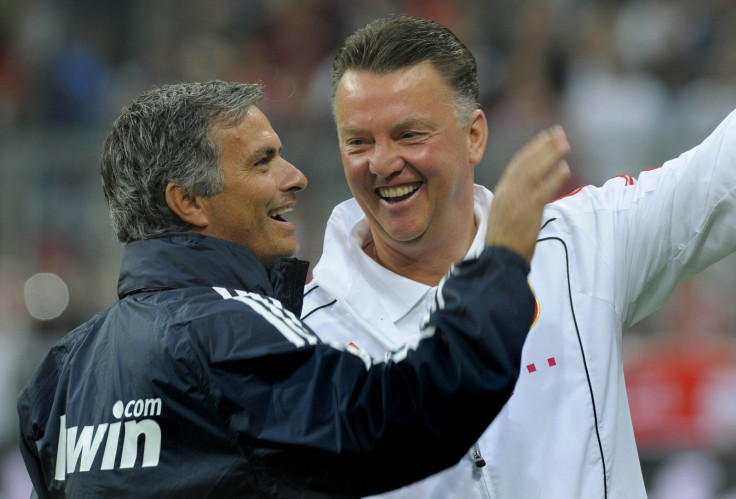 Bar the triumph of winning a record-equalling 12th FA Cup, one of the few success stories during Van Gaal's reign was the blooding of 14 academy players during his spell in charge. They included Marcus Rashford, whose eight goals since his senior debut in February helped force his way into England's provisional squad for the summer's European Championships.
But while De Boer believes fellow-countryman Memphis Depay - who has endured a nightmare maiden campaign at United - will achieve under Mourinho, he fears Rashford may be overlooked, with a more senior forward leading the attack. The Mirror understands Zlatan Ibrahimovic is on the brink of joining Mourinho in the north west.
"Mourinho is a manager in my eyes who goes straight for 'arrived' players, experienced players, who can directly fulfil that job," said De Boer, who worked briefly under Mourinho during his spell as assistant manager at Barcelona. "Some young players, not so good.
"Rashford now showed he will get a chance, he is with the national team, maybe he will be picked with the national team. He will get a chance for sure. But maybe Mourinho will think 'Okay, Rashford, nice, but I need an experienced one also with him'. And then the experienced one will play and Rashford won't play.
"That will be critical, of course, for his career, and he must make it so difficult (not to drop him). Ronaldo, in my time, at 18 at PSV Eindhoven - the quality players will always make it difficult. For some youngsters, it will be interesting."