Manchester United are prepared to shatter the world record transfer fee to bring Paul Pogba to Old Trafford. The 23-year-old Frenchman has reportedly been identified by new United manager Jose Mourinho as his top priority for the summer window.
The Red Devils have already signed Eric Bailly from Villarreal and Zlatan Ibrahimovic on a free transfer, but Mourinho is apparently still determined to sign Pogba, who played for United during his teens before joining Juventus.
United are prepared to offer in excess of £80m ($105.3m) for Pogba's services, with the club's chief executive Ed Woodward set to head-up the negotiations, according to The Telegraph. Talks over a transfer are, however, likely to be delayed by Pogba's continued involvement in Euro 2016, where France have reached the semi-finals.
United are likely to face competition from Barcelona and Real Madrid, as well as Manchester City, but the club feel the size of their bid could deter their rivals from making a counter offer. While officials at Old Trafford are reported to be increasingly confident of securing a deal for Pogba, they are also cautious about being used to drive up the player's asking price.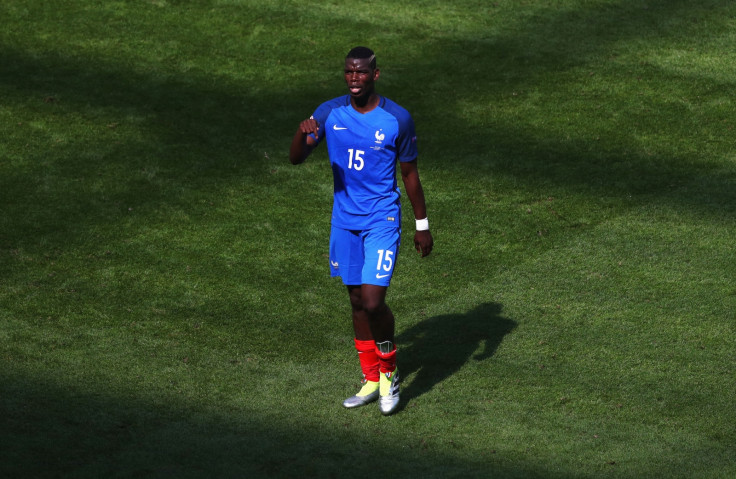 Previously, it has been suggested United have been used by the likes of Sergio Ramos and Cristiano Ronaldo to secure improved contracts at Real Madrid. A similar claim has recently been made about Barcelona's Brazilian star Neymar, who has signed a new deal at the Nou Camp despite reported interest from United.
Pogba left United for Juventus in 2012 after failing to agree a new contract at the club. Subsequently, however, the Frenchman has admitted he was impatient for opportunities in the first team and that he still has a great affection for the Red Devils.
"I'm impatient," Pogba told FourFourTwo magazine. "It was the feeling I had. The coach (Sir Alex Ferguson) had faith in me but didn't put me on. He said that I was too young. He said 'Your time will come' but it never did. It didn't come. But it does not mean I will speak ill of Manchester United. I love the club."