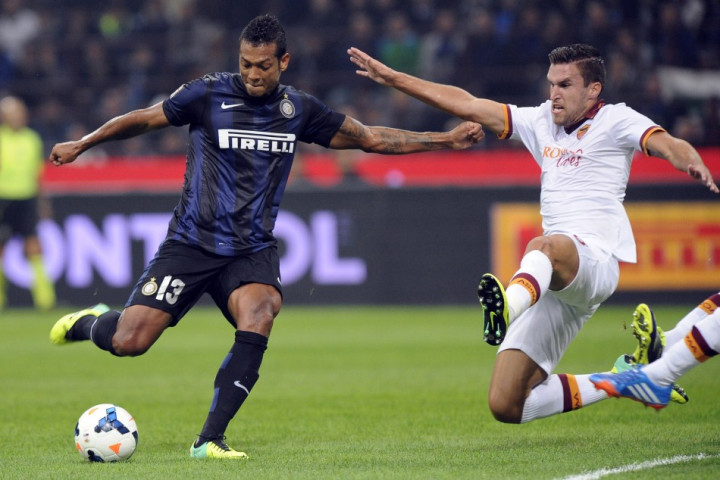 Manchester United are reportedly keen on a summer move for Inter Milan\'s Fredy Guarin after missing out on Toni Kroos, according to the Express.
The Red Devils were linked with a move for Bayern Munich\'s Toni Kroos earlier in the summer, but the midfielder reportedly turned down the opportunity to move to Old Trafford. It was also claimed that incoming manager Louis van Gaal made a personal call to the midfielder in a futile effort to convince him.
Guarin has been in impressive form for Inter in Italy\'s Serie A and has been shortlisted as a second option. The 27-year-old midfielder currently on World Cup duty with Columbia finished with 4 goals and 6 assists in 32 games in the league last season.
He was linked with a move to the Premier League in January as Chelsea, along with the former United manager David Moyes was keen on bringing him to England. However, the Italian club seemed to have convinced Guarin that his future lies at the San Siro when he signed a new three-year contract keeping him in Milan till 2017.
\"I\'m delighted, this is another dream come true for me and I\'m over the moon. I\'ve been here for over two years and it\'s been a very positive experience. Every day that passes allows me to earn even more experience and to add another three years of this experience is very positive,\" Guarin said.
Inter, who are also on the lookout for new midfielders, are reportedly willing to let the Colombian leave for the right price. United could get their man for a price in the region of £12m.
However, the length of the Colombian\'s contract will give Inter the upper hand when it comes to negotiating a transfer with any potential new suitors.
With the current United midfielders not up to the mark and Ryan Giggs having retired, the former Barcelona and Bayern manager would be looking at adding one or possibly two new midfielders to the side.