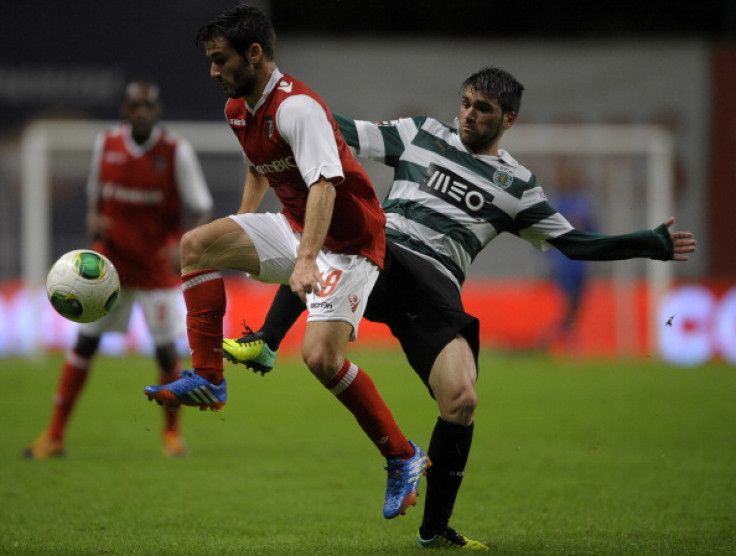 Braga star Rafa Silva's agent told IBTimes UK that there has been no approach from Manchester United in signing the winger.
The 21-year-old has been linked with a summer move to the Premier League and earlier reports suggested that United, along with Tottenham Hotspur have been closely monitoring the Portuguese international in action.
His impressive form for the club last season helped him seal a berth in Portugal's World Cup squad. Silva's agent Antonio Araujo, who is also the CEO of Onsoccer International SA admitted that there are several clubs across Europe who are interested in signing the talented winger.
"Until today, there has been no official contact from Manchester United," Araujo told IBTimes UK.
"Yes [there are European clubs interested in signing him]. Like I said earlier, it is normal. We're in contact with interested clubs since last season. This was when Rafa started to show his prowess in the Portuguese league, which was followed by a call to the Portugal national team for the World Cup. Since then interest has been growing in him."
Braga has already turned down offers from several unknown clubs. However, Silva's representative dropped a hint that the Portuguese international could make a move away from the club this summer.
"Braga already refused offers, but that is normal. Time will come for Rafa to leave Braga. Let's see what this summer will bring for us," Silva's agent explained.
The winger's style of play has seen him being compared to Chelsea star Eden Hazard. However, Araujo claimed that Silva is delighted with the comparisons, but believes his client will be able to create his own mark.
"Hazard is a top player and of course I am happy that the value of Rafa is being compared to the likes of a superstar. Rafa does have some resemblance of him, but I believe that he will write his own name in world football history," Araujo concluded.