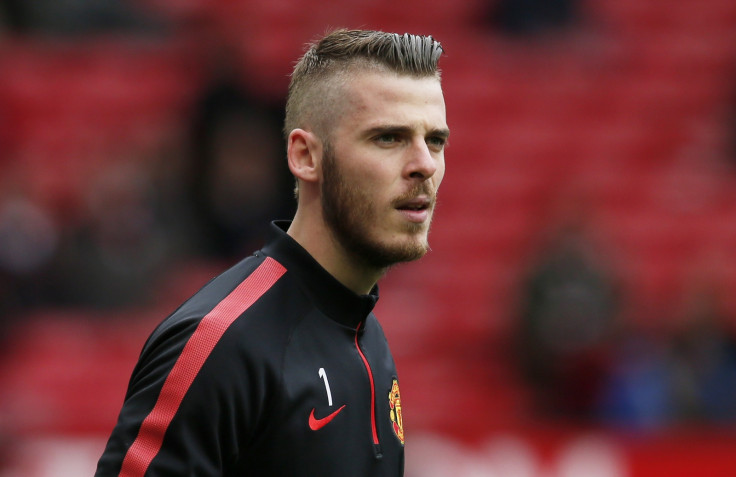 Real Madrid have been urged to reconsider their plans to sign Manchester United number one David De Gea this summer after the former club goalkeeper agreed that the position is already well covered with Keylor Navas and Kiko Casilla.
De Gea has been heavily linked with a move to the Santiago Bernabeu in recent months after it emerged Rafa Benitez's side wanted to part ways with under-scrutiny captain Iker Casillas.
And the Manchester United keeper's move to the La Liga giants looked just a matter of time when the Spanish club confirmed in July that Casillas was eventually moving to Porto.
However, just days later Real Madrid surprisingly announced the signing of Casilla from Espanyol despite Benitez already having Navas in his ranks.
Reports in Spain have since claimed Real Madrid are still interested in signing De Gea and ready to cash-in with Navas to make space for the Manchester United number one.
But after Casilla gave an excellent performance in the preseason game against Milan last week some in Spain have started to wonder whether Real Madrid should wait another year to get De Gea for free – as the Spaniard's contract at Old Trafford will expire next summer.
Benitez sparked the doubts after that game insisting he is more than happy with his current goalkeepers.
"Keylor played in the first half and Kiko played after the restart," Benitez said. "I had a great goalkeeper in the first half and a really good one in the second half. We have another goalkeeper [Fernando Pacheco] waiting on the bench."
And eight out of eight former Real Madrid keepers – Paco Buyo, Miguel Angel, Araquistain, Junquera, Maté, Jaro Agustin and Vicente – interviewed by Spanish newspaper AS have now claimed that that there is no reason to pay a fee for De Gea this summer with the club already having two excellent options in Casilla and Navas.
Buyo, who was the Real Madrid number one from 1986 to 1997, said: "If he (De Gea) doesn't come, the team won't suffer. The goal is well protected. Both are reliable because they've both got quality".
Araquistain also encouraged Real Madrid to reconsider their plans by saying: "De Gea may be a better keeper but you have to weigh up how much money he's going to cost. Casilla and Keylor have enough quality to play."
Meanwhile, Junquera added: "No there's no need to bring in anyone else. De Gea is a great keeper but it would be better to wait until another year."