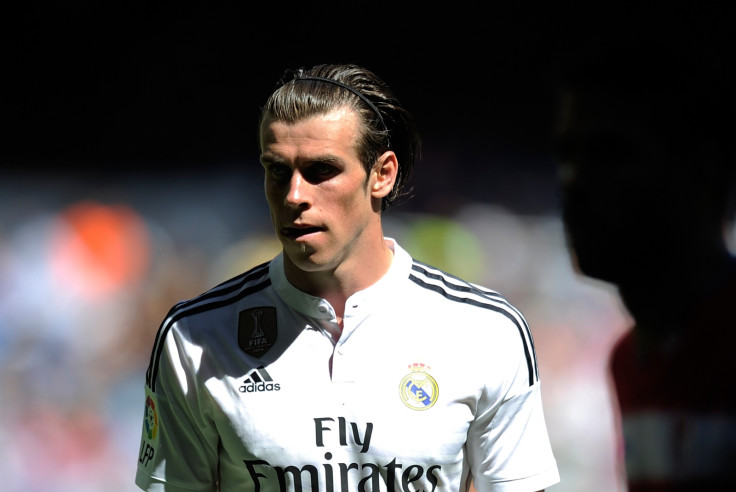 Liverpool legend Jamie Carragher has urged Manchester United target Gareth Bale not to be a scapegoat at Real Madrid and return to the Premier League.
The Welsh international has been constantly booed by a section of Real supporters as he has been blamed on several occasions for the Spanish capital club's defeats this season. The La Liga giants were knocked out of the Champions League semifinal by Juventus in May.
Bale has scored 13 goals and managed nine assists in the league and despite that, he has been subjected to heavy criticism in Spain. United are looking to bring the former Tottenham Hotspur star to England as Louis van Gaal's side were preparing a £100m ($157.2m) bid in signing the forward.
The former Liverpool defender believes Bale will never be the main player at Real as long as Cristiano Ronaldo continues at Santiago Bernabeu. Carragher says a return to the Premier League is an ideal option for him rather than continuing with his current employers beyond this summer.
"... He [Bale] should return to the Barclays Premier League this summer. Never mind what some people are saying about sticking it out in Spain for the sake of British football - this is about a young lad's career," Carragher told the Daily Mail.
"He would not be taking the easy way out. Who benefits from him being unhappy? A move home would make sense on a number of levels, not least as while Cristiano Ronaldo is there, scoring a goal per game and dominating the agenda, Bale - no matter what he does, not even after a debut campaign that included 22 goals and 17 assists - is in a fight he will struggle to win."
"Ronaldo does not want to be upstaged and will always be Real's main man. I don't know him but I don't get the sense he is putting an arm around Bale's shoulder or looking after him in the dressing room. Why? Look at how he sulked when Bale took a goal off him against Levante in March."
"Had he moved from United, Liverpool or Chelsea, it would still have been a massive step but on Wednesday I saw how the pressure was having an impact. He was passive and, though he looked more likely to score than Ronaldo, he couldn't stamp any authority on the contest," the Anfield favourite concluded.