Manchester United: Red Devils exploited Manchester City's weakness at the back says Jesse Lingard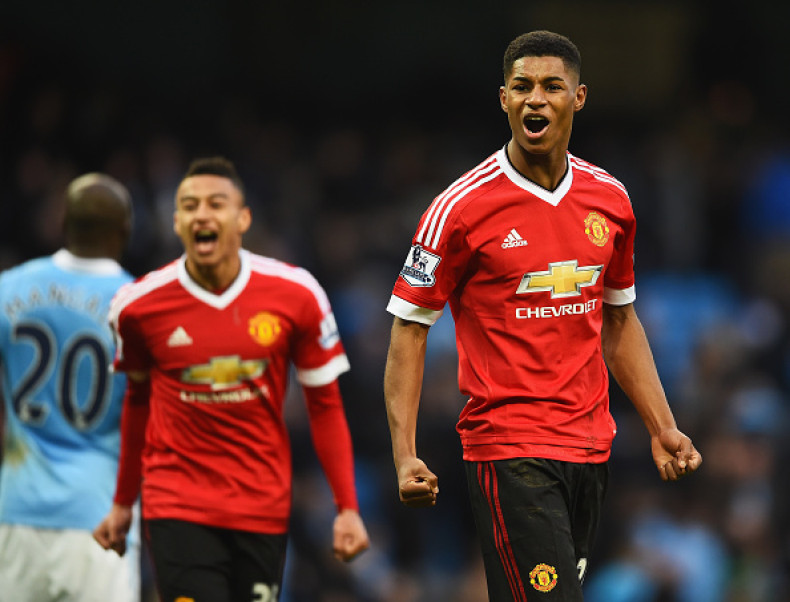 Manchester United winger Jesse Lingard has revealed that the Red Devils were aware of Manchester City's weakness at the back and targeted Martin Demichellis' lack of pace which led to Marcus Rashford's winner against their arch rivals. United scored in the first half and kept a clean sheet to take four points from a possible six this season from City, which closed the gap on their rivals for a place in the top four.
Demichellis was eventually hauled off after the break having already wrought havoc at the back for City, with his backpass also leading to Joe Hart's injury. Rashford's goal marked his third against big opposition, with his debut goal coming against Arsenal at Old Trafford where the Red Devils won 3-2.
Louis van Gaal was expected to be replaced by Jose Mourinho after the end of the season but the latest win may have saved his job with a top-four finish looking likely at this point. The Red Devils are also active in the FA Cup, with a replay against West Ham after the international break.
Lingard, who played an important role in the win by tracking back, insisted that it was a well planned victory which could lead to greater things in the future.
"I came on earlier in the season against them [at Old Trafford] and they are a difficult side to play against because they keep the ball very well. But we exploited their weaknesses and we came away with the goal," Lingard told Manchester United's official website.
"Obviously we knew that was one of their weaknesses, with Marcus's pace running in behind and he got his reward for it as well. He is buzzing but I was keeping him grounded! He is already grounded anyway to be fair; he is always grounded and has his feet on the ground. He's looking forward to the rest of his career now."