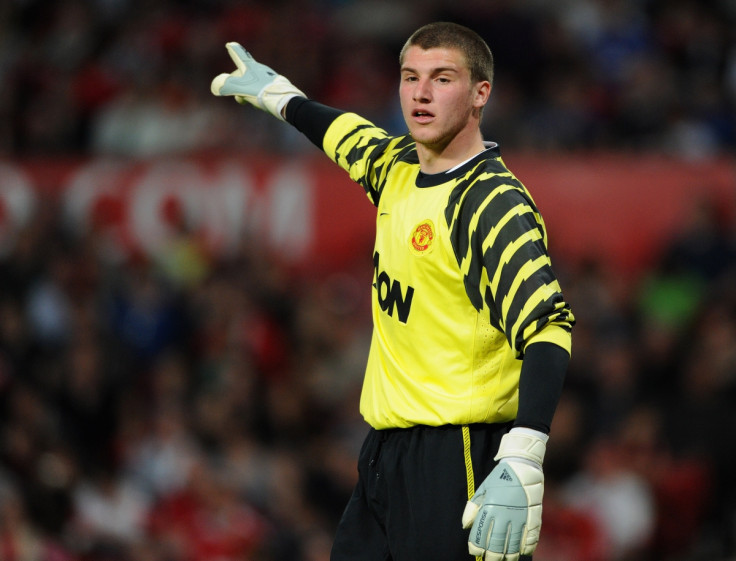 Preston North End have moved in to secure the services of Anders Lindegaard on loan for the rest of the season from West Bromwich Albion after Manchester United recalled Sam Johnstone following his short-term loan with the Championship club. The Red Devils stopper joined the Lancashire club on an emergency 28-day loan in December last year and the club were hoping to extend his stay beyond the stipulated period.
According to the Daily Mail, the England U20 international was recalled by the Old Trafford club following their decision to release out-of-favour goalkeeper Victor Valdes, who confirmed his exit from the club earlier in the month. Johnstone will reprise his role as the third choice 'keeper at United behind David de Gea and Sergio Romero.
Preston manager Nigel Grayson, who admitted that the game against Brentford – which they lost 1-2 on 23 January – could be Johnstone's last outing for the club before his return to Old Trafford. The manager, however, revealed that both the club and the player are keen to stay and was holding talks with United over an extension.
"I think Sam's made it clear that he wants to stay and wants to get some game time. He's fitted in very easily into the squad and done what he's needed to do. We want him to stay, we'll keep talking and talking to Manchester United and hopefully get a result from it whenever really," Grayson said, as reported by BBC Lancashire.
The Red Devils seem to have rejected an approach for an extension and recalled the young stopper as Preston confirmed the arrival of Lindegaard on loan for the rest of the season. The former United stopper will be available for their clash against Derby County on 3 February.
Lindegaard has expressed delight at joining the Lancashire club, which could guarantee him regular first-team football, while Grayson is confident that the Denmark international's experience, will help the club in their bid to remain in the Championship beyond the current season.
"I am only here for six months at the moment, but you want to be part of an ambitious project and from what I have heard from the manager and other people at the Club it is an ambitious project and that is a very good thing," Lindegaard told Preston's official site.
"The people I have spoken to at the Club have been very keen on this and the people I have spoken to outside Club have been very positive about Preston, so it came about quickly and I didn't need a lot of time to think things through.
"We have gone out and got someone with a lot of experiences, with some big clubs, an international and we are delighted to have got Anders," the Lilywhites manager added.