Manchester United defender Rio Ferdinand has warned their rivals that the Red Devils will not be keeping any stone unturned to make sure they retain their Premier League trophy to complement their new boss David Moyes.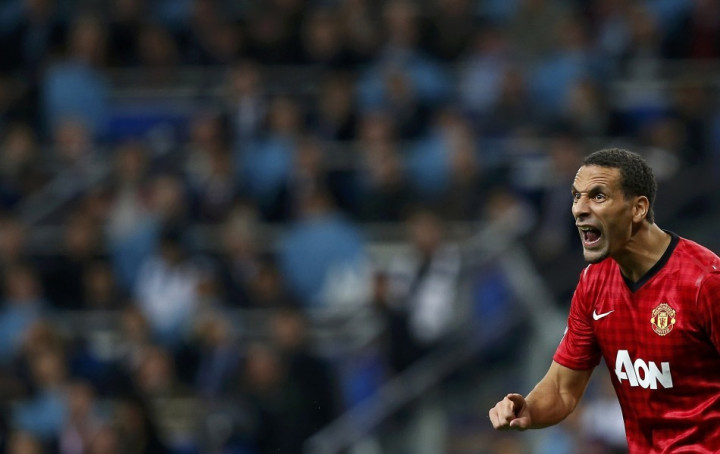 "To win the league under David Moyes would be phenomenal. Last season was one of the best when we won title No 20 but this could go beyond that. To win it at the first attempt with a new man in charge would be something special," Ferdinand said.
Ferdinand had recently revealed that he had given up huge amounts of money to stay at United and insisted that he had bailed on his international career owing to an injury which had almost led him to retire from competitive football. The 34-year-old has backed the Scotsman to take over the reins from Sir Alex Ferguson and keep his magic alive at Old Trafford when he embarks on his new profile come the start of next season.
"Moyes is a real football man and an honest guy. His hard working ethic reflects the man himself and he obviously wants success. We've got a great chance with this manager. Every year when we have the end-of-season party we are thinking about the next season and what we are going to do. We always talk about improving on the previous season. That was no different this year just because the manager has changed," Ferdinand explained.
The former England international also implored players across the world to come to United when the chance beckons as he believes that they will get the chance to prove themselves. HE cited the example of players like David Beckham, Cristiano Ronaldo and Ryan Giggs who put their name on the world map at Old Trafford. He also urged players to not look for money and try to win trophies instead, which should be their motivating factor.
"I could have left United for more money but that's never stimulated me. I've had the greatest stage here. If you have ambition your aim has to be to make a name for yourself at a top club. Money should not be the over-riding factor.As a player aged between say 23 and 27 that is what you should be looking at. It shows you are going somewhere and want to win trophies," he said.