Manchester United defender Rio Ferdinand has revealed he turned down big-money offers from clubs around the world to extend his Old Trafford agreement. The 34-year-old ex-England international signed a 12-month extension with the Premier League champions earlier this summer.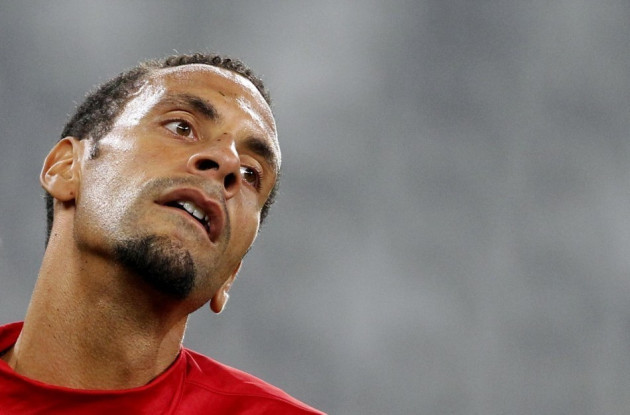 "I only want to leave United when I'm too old and can't do it anymore. That's not now. I got offers from other clubs and heard about ones that might come. I can't lie, some of them involved astronomical amounts of money and you think 'wow'. But the club is part of me and my life," the former Leeds United man explained.
Ferdinand made 28 Premier League appearances in the 2012/13 campaign, scoring his only goal of the league season at home against Swansea City. The match was former United manager Sir Alex Ferguson's last home game before retirement.
The Old Trafford veteran has over 400 appearances for the club, with eight goals to his name.
"My two boys are desperate to watch me playing for Man United," Ferdinand said. "That was a big factor. They were being asked at school what was happening with me. They are six and four and I want them to be able to remember me in a United shirt."
The centre-back also spoke about his retirement from international football. He announced his retirement in May, stating he wanted to allow younger players the chance to represent England and also wanted to concentrate on his club career. Ferdinand made his England debut in 1997, against Cameroon, and has 81 caps to his name.
"Basically, I could play for another three or four years - or play two or three games for England and be finished in a year. It wasn't a contest. I couldn't sacrifice my fitness for the sake of a few more England caps. It would not have been fair on United... it would have been a disservice to the club and to England. I've always been a team player," Ferdinand said.