Wayne Rooney believes that Manchester United manager Jose Mourinho is as much a winner as Sir Alex Ferguson despite the Portuguese manager not showing his emotions in the dressing room like his predecessor. The Red Devils played Everton on the occasion of Wayne Rooney's testimonial but the game ended in a stalemate, with both teams sharing the spoils.
The game was Mourinho's first home game at Old Trafford before taking on Leicester City in the Community Shield next Sunday (7 August). The former Chelsea man lost to Arsenal last season with Alex Oxlade-Chamberlain scoring the winner and will be desperate to get his United career on track with a win.
The Red Devils beat Galatasaray 5-2 in a pre-season friendly with Zlatan Ibrahimovic scoring his first goal in United colours. United were comprehensively beaten 4-1 by Borussia Dortmund earlier in the campaign, with Henrikh Mkhitaryan scoring the only goal against his former club. Ferguson was in attendance at Old Trafford for the game but Rooney insists that Mourinho is different from the Scotsman in the way he conducts himself.
"He's not someone who is going to come in - at the moment, he hasn't anyway - and start throwing things," said Rooney, as quoted by Sky Sports. "You never know when the season starts. He's competitive and wants to win every game, whether it's a friendly tonight or the Shield on Sunday.
"He obviously gets his message across. He wants to win but he's not a real big shouter. He expects a lot from his players and just from him talking, he has got that aura about him where you know exactly the message he's getting across to you.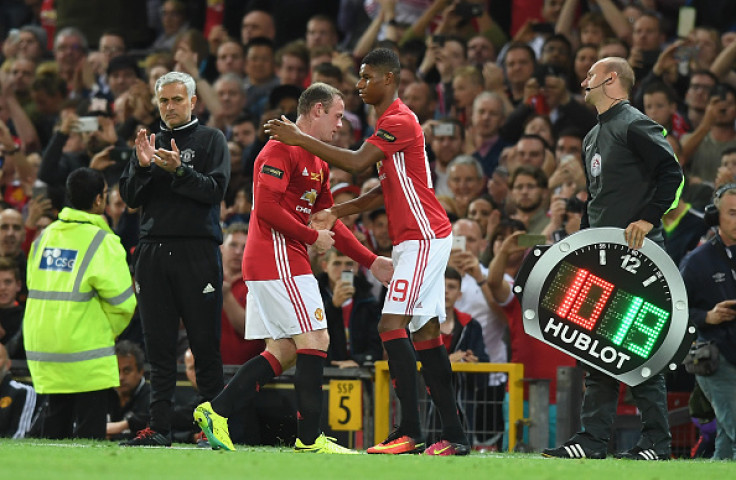 "He wants to win. He wanted to win tonight," said Rooney. "He re-iterated that at half time. Playing for Manchester United, even if it's a friendly game, you want to win. Unfortunately we didn't, but it's something myself and my family will remember."