Manchester United Midfielder: Arsenal Deserving of Top Spot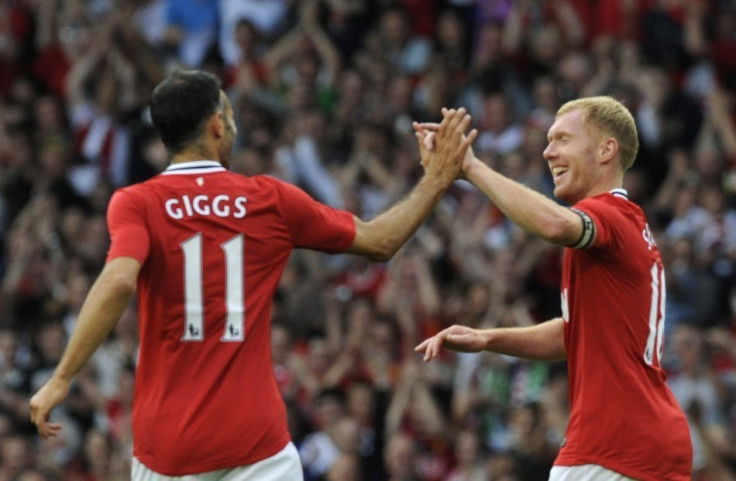 Manchester United midfielder Ryan Giggs believes that Arsenal are good value for their current position in the Premier League table this season.
The Gunners are top of the league, seven points ahead of the Red Devils in spite of their 1-0 defeat at Old Trafford before the international break.
Arsenal, unlike previous years, have been consistent and following their 2-0 win over Southampton opened up a four point gap at the top. Meanwhile, United, who were flying high after their win over the league leaders succumbed to a 2-2 draw against Cardiff City which stopped them in their tracks.
However, Giggs insists that in spite of their disappointing result against Cardiff, they are very much in the race to defend their title.
United are currently sixth in the table, one point behind Manchester City who annihilated Tottenham Hotspur 6-0 at the Etihad stadium.
The Red Devils have been handed a host of injury problems in the form of Michael Carrick and Robin van Persie which has stunted their progress but David Moyes will be looking at a series of easier fixtures coming his way in order to climb the table.
"We've got off to a disappointing start. The last ten or so games we haven't been too bad, but the draw against Cardiff is a game we should be winning, and we didn't do that. It's a crazy season, everyone seems to be beating each other and it's really only Arsenal that have showed consistent form, and they're up there and deservedly so," Giggs told talkSPORT.
United have challenged for the title in every season thus far since the introduction of the Premier League and the Welshman insists that they need to believe and keep their calm.
"But we've been in so many title chases, and from our experience we know we've just got to hang on in there while we're not playing at our brilliant best, and hopefully the form will come in the turn of the year.
As long as we're there or there abouts in January and we get a run together, history shows us that the team that does that will have a great chance of winning the league," he concluded.
© Copyright IBTimes 2023. All rights reserved.