Ryan Giggs and Sir Alex Ferguson have spoken about the impact of the younger players in last night's match up between Manchester United and Chelsea in the Capital One Cup, with the duo conceding that extra time was tough on those with less experience.
The Red Devils lost out to Chelsea 5-4 in extra time last night, capping off a goal fest in this round of the Cup competition and setting the Blues up for the next round.
And though United were disappointed to be going out, Giggs insisted that the younger players, such as Michael Keane, Scott Wootton and Nick Powell, are showing the potential for greatness in the future.
"I'm proud of the young players who played though - there were some great performances," he told the United website.
"They will have learnt a lot and you learn more from losing as well. You try and take the positives from a game like that but there are a lot of disappointed lads in there and rightly so because they put in good performances. But they'll learn from it and the experience they'll gain from this is more than they could ever get from a Reserve game.
"Out of the two sides they probably had the most experienced players with a lot of quality to come off the bench. They had to stick all their big guns on in the end to make an impact which they did."
Ferguson also said that he was pleased with the way that the younger players performed for United, but admitted that with the game being so important, and away from Old Trafford, it was always going to be a tough ask from a defensive point of view at least.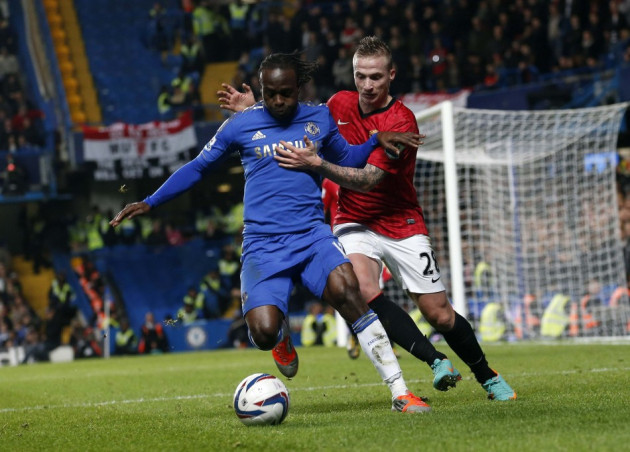 "It's disappointing, we had to gamble in terms of the young centre backs," he explained. "Its not easy, you can always go with playing young forwards in games of this magnitude but playing young central defenders away from home, its going to be a difficult night for them and so it proved.
"We had control of the game, they had a lot of attacks, but nothing really came of them and our counter attack was very good.
"But if you're winning 3-2 at the end of the game you really should see it out. We only have ourselves to blame really."
As well as the younger players, Giggs provided a great deal of experience on the pitch for United, and at 38 years of age he showed he can still be all-class over 120 mintues.
And Ferguson had a great deal of praise for the man who has now spent two decades with the English giants, and proved age is just a number.
"I think some of our football was terrific," he explained. "I think in Ryan Giggs you have a player of unbelievable proportions in terms of playing 120 minutes at 39 years of age, next month. It's a credit to himself, it's an example to everyone on that pitch including the Chelsea players."