Former Manchester United defender Phil Neville has urged the club's fans to stand behind Louis van Gaal, warning them that constantly changing managers could end up destabilising the club. Neville, now the assistant coach at Spanish club Valencia, said it was not "all doom and gloom" at Old Trafford despite United extending their winless run to six matches with a 2-1 loss at home against Norwich City on 19 December.
Van Gaal admitted that his job would be under scrutiny following the defeat, which left the Red Devils outside the Champions League spots in fifth place. The Dutchman is under rising pressure to improve United's performances and results and was booed off by the Old Trafford faithful following the Norwich defeat.
However, Neville feels the former Barcelona and Bayern Munich boss needs to be given at least until the end of the season to prove himself. "It's not the Sir Alex Ferguson era now; that time has gone and there needs to be a reality check," Neville, 38, told the BBC.
"It's the Louis van Gaal era. Constant change is not the answer. I was at United as a player for nine years and it wasn't pretty every week," he added.
"There seems to be an obsession at all clubs now, if you don't get the right results in four or five games then it's time to change the manager. That is not the answer. There is talent in the team. United are only a few points off the top three, it's not all doom and gloom but performances must get better."
Call for stability
Neville pointed out that Van Gaal had delivered on his promise to bring Champions League football back to Old Trafford and called for him to be given more time to fully implement his vision.
"They need to put faith in a man who has won trophies in every major European country. United asked him to get into the Champions League, and he did, now this year is about winning a trophy," the ex-Everton captain stated.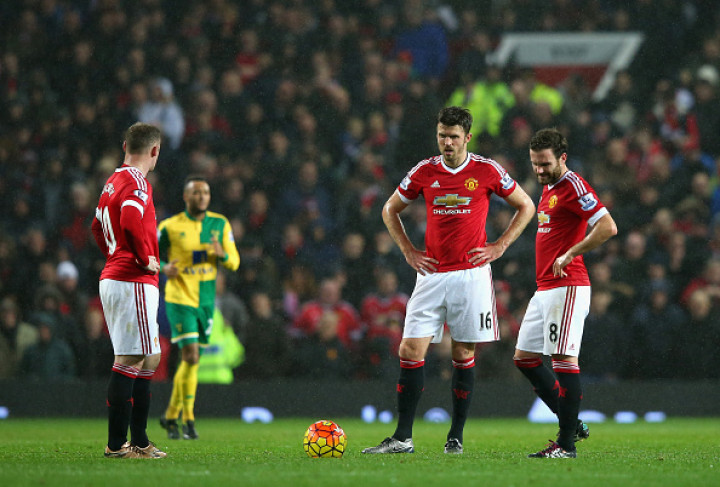 "He has the experience, he can handle being at Old Trafford and people need to relax about constantly needing to change and sack managers. United have to make a decision. Do they turn into a club who changes manager every 12 to 18 months or do they look for stability?"
United travel to the Britannia Stadium to face Stoke City on Boxing Day and host Chelsea at Old Trafford two days later.