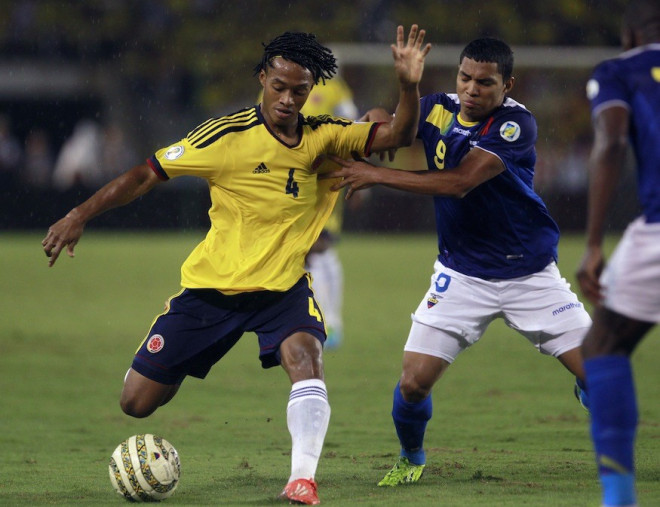 Manchester United manager David Moyes reportedly sent a scout to watch Fiorentina right-back Juan Cuadrado against Udinese, with the Colombian scoring a goal in his side's 2-1 victory.
The 25-year-old Colombian international is proving to be a sensation in the Italian Serie A. After abandoning his original role as a winger for a deeper position, he has scored six goals and grabbed four assists in 26 domestic league appearances this season.
The Daily Mail claims that Moyes is interested in securing his services and sent one of his representatives to Italy last weekend to monitor Cuadrado's development.
According to the reports, Fiorentina are ready to sell his star in the summer but the problem is that the right-back is also co-owned by Udinese and United will need to agree terms with both clubs to secure his services.
Furthermore, Arsenal and Barcelona are also monitoring the situation with the Catalans having earmarked him as a replacement for Dani Alves - in case they beat Fifa in court about their recent 14-month transfer ban.
Meanwhile, the Metro reported that Arsene Wenger have also made Cuadrado his top target for a move next summer and already tried to secure his services in January.
Cuadrado's versatility has attracted both Moyes and Wenger who are desperately looking to bolster their squads in the summer.
United are short of players at right-back, with Moyes having to use winger Antonio Valencia or Chris Smalling in that role this season with Rafael Da Silva out.
And Wenger is also desperately looking for a consistent right-back, as Bakary Sagna's contract is due to expire in the summer and he is yet to sign a new deal.