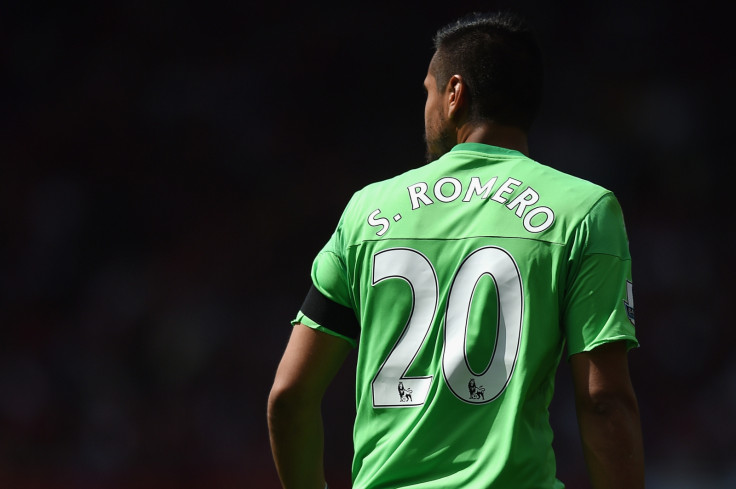 Sergio Romero has urged Manchester United to hold on to David de Gea but admits he has no idea what decision the club will take with the Spain international. De Gea, 24, has been omitted from all three match day squads in United's opening games of the season with manager Louis van Gaal insistent the goalkeeper will have no role to play until the transfer window closes.
Van Gaal admits he is concerned about the Spaniard's state of mind amid continued interest from Real Madrid, telling a press conference earlier in August the goalkeeper did not want to play in the club's opening game of the season against Tottenham Hotspur.
Speaking to Radio Cope, De Gea's teammate and friend Juan Mata said the shot stopper is being "as professional as always", a sentiment echoed by the man directly benefiting from the standoff in Romero, 28. Having spent last season as an understudy at Sampdoria, the Argentina international understands his teammate's difficult situation.
"He works hard every day," Romero told reporters, ESPN report. "The truth is he is a great teammate, a great professional, a great person. It happened to me last year in Sampdoria. I was not playing but I was working as if I was going to play.
"It surely is a difficult situation for him but when one is a great professional like he is and one has a good head like his, you keep training to get better day by day because you never know he could play at the weekend."
While his role as the current number one would surely change if De Gea and United's relationship improves, the Argentina international hopes the Spanish star remains at Old Trafford. He said: "The truth is I have no idea [if he will leave for Real Madrid] but for me I hope that De Gea stays here because he is a good teammate who always works hard and that is best for the group."