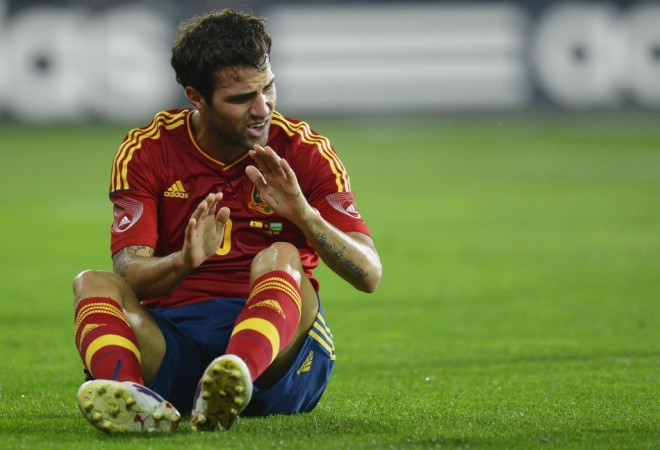 Manchester United have moved back in for Barcelona midfielder Cesc Fabregas after the club told the player that they are willing to listen to offers for him, according to the Metro.
The former Arsenal captain was subjected to three bids from the Red Devils last summer but the Catalans refused to sell their prized asset which ultimately scuppered the deal and left David Moyes red faced.
However, with Barcelona now willing, Moyes is pondering a new deal for the Spaniard to finally bring the long awaited move to fruition.
Fabregas has reportedly been told by the Catalans that he is part of the squad clearout for next season and will not be a part of the team which crashed out of the Champions League twice in a row.
The midfielder is valued at a fee in the range of £25m and Moyes is expected to make a bid at the end of the summer to secure his services.
However, with Juan Mata already in the side, the former Everton man has to think about how to use him effectively, with both players known to thrive playing in the number 10 position.
Meanwhile, Moyes is readying himself to visit his former club as United take on Everton in the battle for a place in the top four.
The Scotsman has already been beaten at home by Roberto Martinez's side but with the Red Devils being given 10 days of rest before the fixture, compared to Everton's four, United will be refreshed and raring to go for the fixture.
Moyes believes that the animosity that the fans have towards him is because he tried to prise off a few players from his former club, which was not taken lightly.
"There was animosity and a few problems because we tried to sign a couple of their players. Overall I was just doing my job for Manchester United just like I did for Everton," Moyes said.