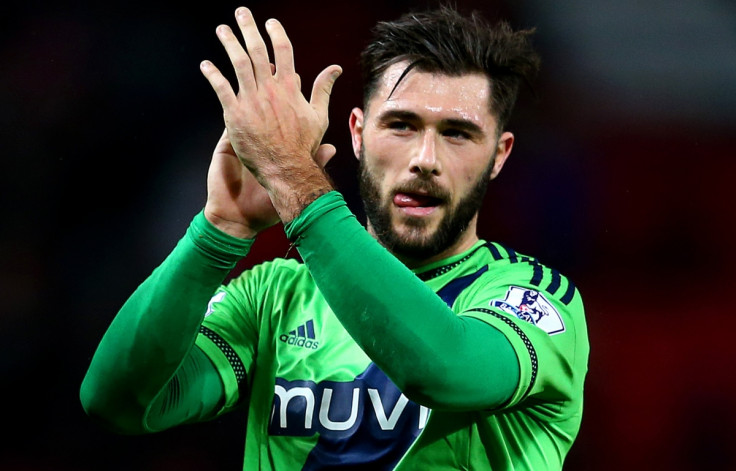 Manchester United should have signed new Southampton forward Charlie Austin from Queens Park Rangers in the January transfer window, according to ex-Loftus Road boss Ian Holloway. The 26-year-old has returned to the Premier League with the Saints and scored the winning goal on his debut at Old Trafford, in what could be the final indignity the Red Devils suffer under Louis van Gaal.
Austin was linked with a host of clubs prior to securing his £4m (according to The Guardian) move to St Mary's, after netting 18 goals in the top flight for the eventually relegated Rangers last season. The former Poole Town forward was out of contract at the end of the campaign but has cut short his spell back in the Championship.
The former Reading youth player marked his bow for Southampton in a grand manner with a late header to defeat United and highlight the ineptitude of recruitment in the Premier League. Holloway, manager of QPR from 2001 to 2006, believes Louis van Gaal should have gambled on Austin, but says he was not deemed "fashionable" enough.
"In the last 18 months, apart from Harry Kane, I haven't seen a better centre-forward than Austin in English football," Holloway told Sky Sports. "Remember, he scored 18 goals in the Premier League for a team that finished bottom. If you can do that, you've got to be pretty special. What I love most about him is that he hasn't sulked – he always tried his hardest for QPR.
"Manchester United can't score for toffee. Why didn't they go in for him? I'll tell you why. Austin's not a fashionable signing. For some reason, Austin doesn't fit the criteria of one of the big wigs to buy him. Some players are deemed not fashionable enough to play for certain clubs. It makes me sick. Well done to Ronald Koeman for looking through all that nonsense.
"There isn't much difference between Alan Shearer and Austin. Shearer perhaps developed a bit quicker as a youngster, but they are both top-class old-fashioned centre-forwards. Wherever Austin has been, he's scored a goal every two games. That's a phenomenal record. I'm chuffed for him."
United have struggled for goals this season, scoring just 28 times in 23 matches despite having an artillery that includes Wayne Rooney and Anthony Martial. Van Gaal allowed a host of strikers leave last summer, including Javier Hernandez, Robin van Persie and loanee Radamel Falcao.