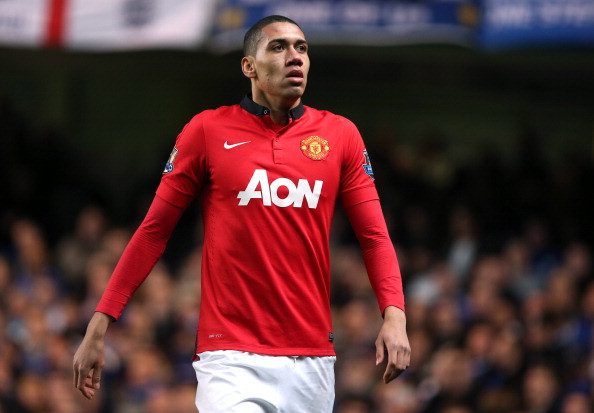 Manchester United centre-back Chris Smalling hopes to regain a place in Louis van Gaal's line-up after he returned to action during the 0-0 draw against Tottenham on Sunday, 28 December.
The English international defender sustained a groin injury during the 2-1 victory over Southampton earlier last month, missing the three games against Liverpool, Aston Villa and Newcastle.
But having already being on the bench against the Magpies, van Gaal handed him his return to action during the second part of the draw against Spurs on Sunday to help his side to secure a clean-sheet.
Paddy Mcnair, Phil Jones and Jonny Evans have started the last two games, with United only conceding one goal, but Smalling is looking forward to have a new chance to prove his worth in the next game against Stoke City on New Year's day.
"The injury was massively frustrating, but it's good that I haven't missed too many games, and hopefully I can get back into the side and begin contributing again," he told MUTV.
"You have grumpy days [when you're injured]. It's difficult when you see the other players out on the training pitch while you have to stay inside and take it slowly. We've been unfortunate - you tend to go through phases where you suffer no injuries at all, and then three or four will come along at once."
"We've not been able to stem the tide just yet, but hopefully in the new year we'll have more players available for some important games."
Smalling had already suffered another injury earlier in the season and saw a red card during the Manchester Derby. However, just prior to his latest injury he was key in United's recent good run – helping his side to secure victories against Arsenal, Hull, Stoke City and Southampton.
With Marco Rojo also ready to return to action, van Gaal finally sees light at the end of the injury crisis tunnel and Smalling believes United are now ready to show further improvements in the second part of the campaign.
"Quite a few of the defenders have been injured at once, so it's been a case of encouraging one another when an opportunity arises," he added.
"With the formation that we're playing, there can be three centre-backs on the pitch, so we're close and it's working when we're together on matchday.
"The start of the season was disappointing but recently we've been able to pick up some good results. We went on a great winning run, and it was a shame that we didn't get the result we deserved against Tottenham. Hopefully when we get everyone back we can have the consistency which Manchester United have had over the years - I think we're getting there."