The most expensive teenager in world football. That's quite a title to live up to, isn't it? In the current climate, where young footballers are written off before they are old enough to get served in a pub, there is already quite enough pressure on the shoulders of emerging talents without burdening them with a huge price tag.
19-year-old Anthony Martial becomes the latest bear that cross following his £36m ($55.1m) move to Manchester United, a fee reported by by BBC Sport. Not only does the initial deal for the Frenchman represent the biggest ever paid for someone under the age of 20, that fee will soar even higher if he goes on to win the Ballon d'Or award, a provision both Manchester United and Monaco reportedly agreed upon. No pressure then.
Ever since Clive Allen became the first million-pound English teenage footballer upon moving from QPR to Arsenal in 1980, we have looked for instant impact. IBTimes UK compares how the other nine most expensive teenagers in world football have fared with their price tag and the pressure that goes with it.
Sergio Aguero – Independiente to Atletico Madrid - £16.8m
After making his first team debut at the age of 15 – breaking Diego Maradona's record for the youngest ever appearance in Argentinian football – Aguero was never going to be at boyhood club Independiente for long. A run from the half-way line to score a sensational goal in a victory over fierce rivals Racing Club was one of the many memories he left the club with before Atletico Madrid made him their then-record signing in 2006. The Spanish giants doubled their investment when Manchester City came calling five years later.
Sergio Ramos – Sevilla to Real Madrid - £19.7m
Ramos only needed one season in the Sevilla first team before Real Madrid swooped for the then-19 year old, stumping a fee which still stands as a record for a Spanish teenager. Immediately handed Fernando Hierro's old number 4 shirt, Ramos has seldom left the first team, although he was occasionally shunted out to right-back in early years at the club. He now stands as Real Madrid's most-decorated current player and club captain, with his contract spat that momentarily opened the door for a move to Manchester United this summer all in the past.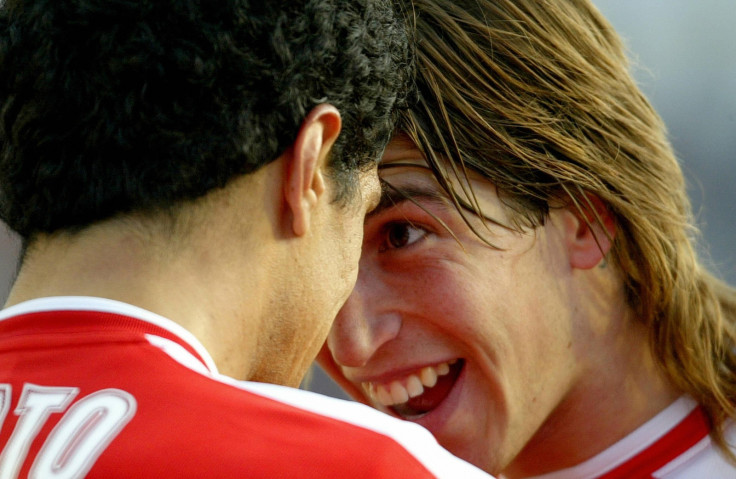 Antonio Cassano – Bari to Roma - £21.9m
Antonio Cassano has never quite calmed down. More volatile and mercurial than Mario Balotelli, Roma's deal to bring him to the Stadio Olimpico in 2001 was fraught with risk and reward. While he won a Supercoppa Italia in his first season and twice claimed Serie A's best young player of the year award as a Roma player, the negatives outweighed the positives. Clashes with his coaches and the board dogged his time at the Giallorossi and he left the club hanging in contract negotiations, joining Real Madrid for a paltry fee as he neared the end of his deal in Rome in 2006. To this day, Italian football fans and pundits use the term "cassanata" to refer to an act of petulance from a player.
Anderson – Porto to Manchester United - £21.9m
Oh Anderson. It could have been so different. The infuriatingly likeable Brazilian arrived at Old Trafford on a wave of optimism in 2006. That optimism would eventually become slightly illogical, but steadfast faith that he would eventually come good eventually eroded away to nothing more than hope that someone might take him from the club. In January 2015, his contract was eventually terminated and he left for nothing. The only thing surprising about Anderson's departure from Manchester United is how long it took.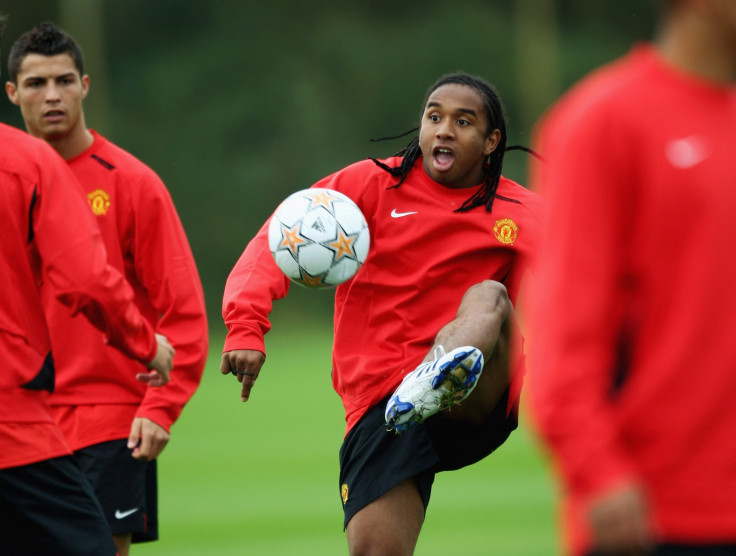 Marquinhos – Roma to Paris Saint Germain - £23m
In his first season in European football following his move from Corinthians, Marquinhos swiftly established himself as a member of the Roma first team, inevitably drawing envious glances from wealthier clubs across the contienent. Roma paid just €3m to sign the Brazilian in 2012. PSG didn't get quite as good a deal, but his continued rise in the French capital shows he has been well worth the investment.
Wayne Rooney – Everton to Manchester United - £26m
Ignoring his current struggles in front of goal, Wayne Rooney remains on course to become United's all-time top goal scorer in quicker time than the current leader Bobby Charlton. During his time at the club, he's been integral to five Premier League titles and a Champions League. It's rather safe to say that was money well spent.
Javier Saviola – River Plate to Barcelona - £26.3m
Before a chap by the name of Lionel Messi arrived on the scene, there was already a young Argentine at the Nou Camp christened as the New Diego Maradona. By the age of 18, he was River Plate's star player and had won the South American Footballer of the year award en route to shattering goal scoring records in his homeland. In 2001, Barcelona came calling, but three years later he was already forgotten about, enduring spells on loan with Monaco and Sevilla while the new world order of Messi, Ronaldinho and Samuel Eto'o became kings in La Liga. After leaving Barcelona at the end of his deal he had uneventful spells at five other clubs in Europe before slipping back to where it all started this summer.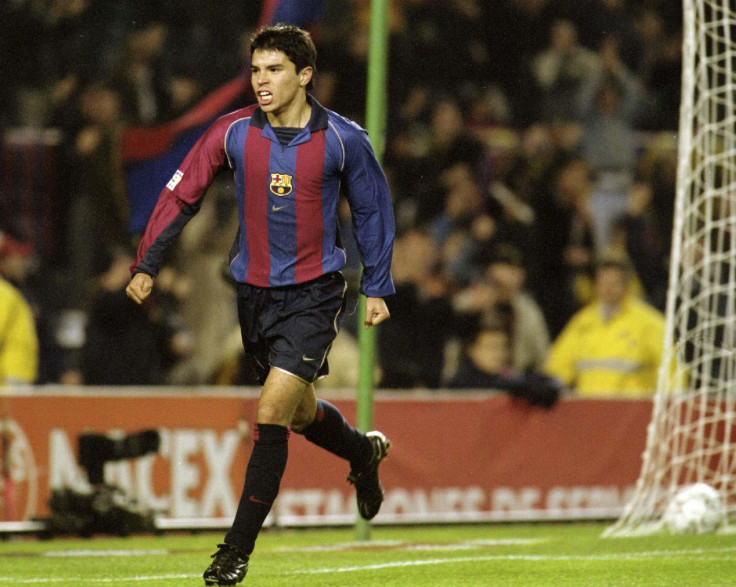 Luke Shaw – Southampton to Manchester United - £31m
During that sublime spell at Southampton in the 2013-14 campaign, there was little doubt that Luke Shaw would soon join a list such as this. In his injury-blighted first season at Old Trafford, there were glimpses of his immense potential, but this season we have seen them in abundance. The left-back slot at United and England should be his for some time, should he steer clear of last season's problems.
Lucas Moura – Sao Paulo to Paris Saint-Germain - £32.9m
While he showed no hesitation in splashing the cash for Rooney, Sir Alex Ferguson held fire when he learned how much Sao Paulo were demanding for the then 19-year-old Lucas Moura. He remains an unquestionable talent on his day. Unfortunately, his top performances don't come often enough for him to be considered one of Paris Saint-Germain's most essential players. Having just turned 23, however, we are inclined to hold fire on condemning him just yet.