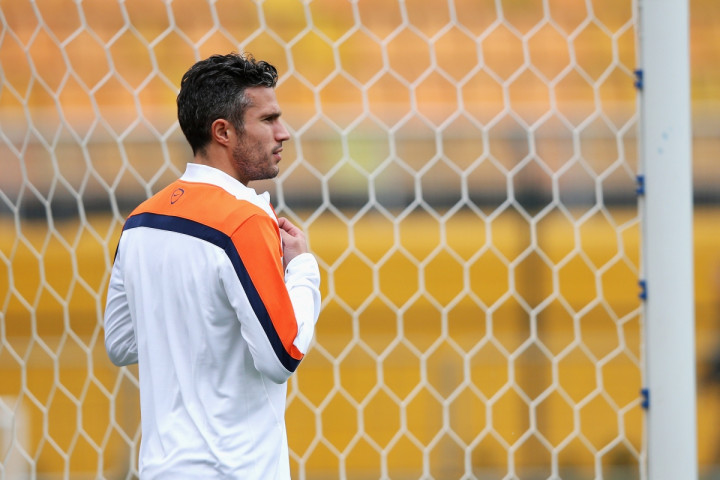 Manchester United striker Robin van Persie has every intention of representing Netherlands at the 2018 World Cup in Russia – and plans to prolong his career beyond that.
The Dutchman will be rapidly approaching his 35th birthday when the next edition of the competition comes around, but van Persie is confident he will have a role to play in helping his country mount a challenge once again.
"I will do whatever it takes to make it to the 2018 World Cup. I am living a calm and relaxed life. That should save me a few years. It is my goal to keep playing at the highest level for as long as possible and being available for the national team is part of that," van Persie told De Volkskrant, Goal reports.
"I am 31 now and I have a little less than nine years to go. I won't be playing for a major club any more at the age of 40, although I do still want to be playing professional football at that age. That is my goal."
With his international ambition set, van Persie, would also appear to have a clear plan for his club career over the coming years. The former Arsenal skipper, who overtook Patrick Kluivert as his country's all-time top goal scorer earlier this year, has two years remaining on his contract at Old Trafford and will remain at United for that period before returning to his first club Excelsior.
Speaking during the World Cup, the striker's father Bob van Persie explained: "When his contract ends in Manchester, he will be 33. As long as he is fit enough – and I am sure he will be - he will stay in Manchester.
"Then, he will go back to Excelsior. Money will never be an issue.
"I think Robin will finish his career in Excelsior and then go back to London or Manchester as a coach. That will be the next goal in life; to be the best coach in the world. I hope we have to wait years for that moment. Let's enjoy watching him play a little more."