Manchester United striker Zlatan Ibrahimovic should not rush to return to action from his cruciate ligament injury as doing so risks aggravating the problem, his surgeon has said.
Freddie Fu Ho-keung, who successfully operated on Ibrahimovic's knee in the United States in May, said he had no doubt the Swedish striker would return to Premier League action, provided he is given enough time to make a full recovery.
Ibrahimovic has been out of action since United's Europa League quarter-final win over Anderlecht in April, with recent reports suggesting that the 35-year-old could return to action as early as November.
But Ho-keung, who revealed that he still kept in touch with Ibrahimovic to monitor his progress, warned that rushing his return to first-team football would be unwise.
"I have no worry about his injury as it always takes time to fully recover," the orthopaedic surgeon told the South China Morning Post.
"In fact the EPL (Premier League) has just started and I am sure Manchester United would not need the player urgently for any crucial game either in the league or European competitions.
"He is very strong but soccer is still a combative sport. As a doctor, of course I want to see him return as slow as possible, only when he is fully fit for the game.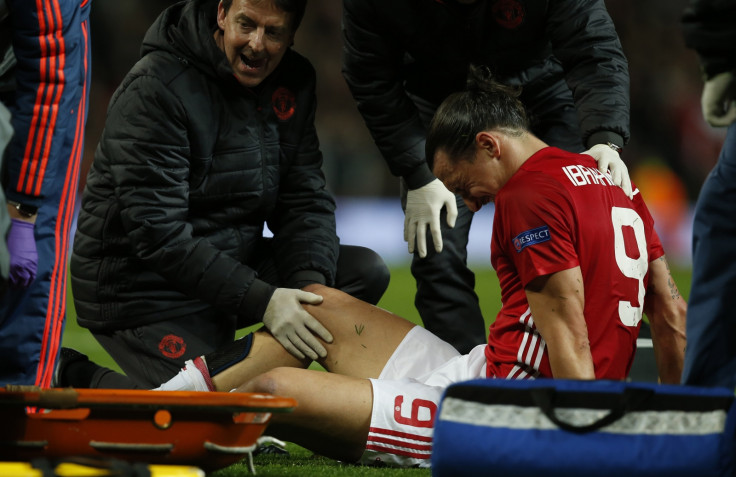 "There have been many cases of a player returning prematurely with bad consequences."
Ho-keung described Ibrahimovic as a "physically and mentally exceptionally strong player" and one of the strongest players he had ever operated on.
"Other than the ligament injuries he sustained, the joint, the muscles and other parts of his knee are all in top-notch condition," he said.
"His operation went very smoothly."
Ibrahimovic was released from his contract by United in June but was re-signed by the club two months later on a one-year deal.
The 35-year-old joined the Red Devils on a free transfer from Paris Saint-Germain last summer and scored 28 goals for the club last season.