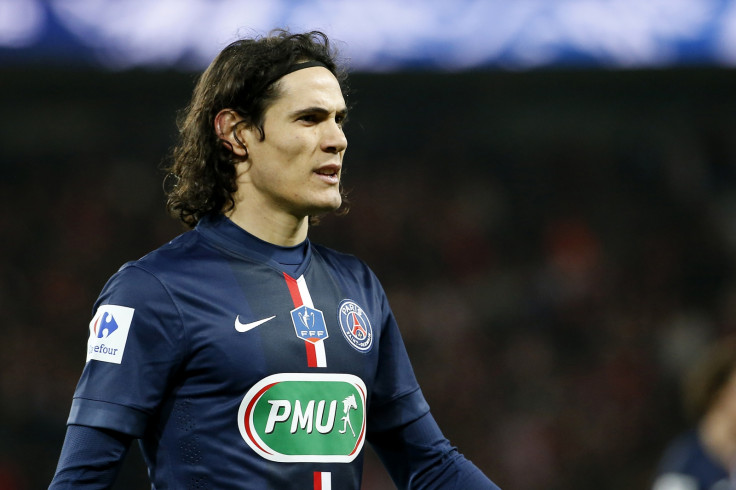 Manchester United have received a massive boost in their pursuit of Edinson Cavani, after the striker admitted that he could leave Paris Saint-Germain at the end of the season.
The Red Devils have been heavily linked with a move for the Uruguayan forward as Louis van Gaal looks to revamp his forward line ahead of next season.
The Old Trafford club have struggled for goals this season with Robin van Persie and Radamel Falcao lacking fitness and form for most of the season, and Wayne Rooney being mostly played out of position as a midfielder.
United are currently on a slump after losing their last three Premier League games and the Dutch manager has admitted that more than the losses, the lack of goals scored by his team in those games was a cause for concern. His team failed to score even a single goal during their losses to Chelsea, Everton and West Bromwich Albion.
Van Gaal is keen to add fresh impetus to his attacking lineup and showed it by capturing Memphis Depay from PSV Eindhoven on Thursday.
Cavani has constantly been linked with a move to England, with United's Premier League rivals Arsenal and Liverpool also interested in signing him.
However, both PSG and the player have constantly denied speculation, and made it clear that he will remain in Paris beyond the current campaign.
But in a sudden U-turn, the striker has admitted that he could leave the Ligue 1 champions, due to the frustration of constantly being played out of position by the manager.
"I don't know whether I will stay at PSG. I might stay, I might leave... You never know what will happen in football," Cavani said, as quoted by Goal.
"When I arrived at PSG, I was forced to play on the wing. People don't understand how much that has influenced my performances. I would score a lot more if I was played as a striker," the former Napoli forward explained.
"I want to play as a striker. I would without a doubt do much better in my own position," he added.
Meanwhile, the PSG forward's brother Luis Cavani has denied holding talks with United, but has revealed that if PSG are willing to sell, they will talk to Juventus officials, who have expressed interest in signing the striker.
"Manchester United? No, we haven't had any contact with them," Luis Cavani said, as quoted by the Daily Mail.
"Is he eager to come back to Serie A? You'd have to ask PSG if they intend to sell Edinson. Juventus are a huge club, the best in Italy."
"We haven't spoken to them yet, as we are waiting for PSG's season to end, then we'll be ready to meet and talk to the Juventus directors," the striker's brother added.